Discover the joy of the desert and the joy of learning alongside our expert Desert Museum educators and scientists. Each week is different- check back often for upcoming programs and make sure to register!
Live Programs
Help keep Discover the Desert Online programming free. Donate here.
Desert Reptiles
Tuesday, August 11, 12:00 pm MSTThe current time in the MST timezone is 2:27 pm
Duration: 30 minutes
From lizards to tortoises to snakes, meet the awesome reptiles of the Sonoran Desert. Find out just what makes a reptile a reptile! Compare their diverse strategies for movement, defense, and feeding. Discover their unique adaptations to desert life and meet a live animal!
Monsoon Season Singalong
Tuesday, August 18, 12:00 pm MSTThe current time in the MST timezone is 2:27 pm
Duration: 30 minutes
The summer rains bring animals out! Toads call, snakes slither, and insects buzz in response to the monsoon magic. Sing and dance along to a monsoon-themed song as we learn about toads and other critters who come out to celebrate summer rains in the Sonoran Desert!
Prickly Pear Natural History - Virtual Class
Friday, August 21, 4:00 pm MSTThe current time in the MST timezone is 2:27 pm
Duration: 1 hour 30 minutes
It's prickly pear fruit season! Find out about our many local varieties, as well as some from southern Mexico that have been bred over a millennium to be spineless. We'll show you how to prepare and process the fruit as well as the tender new pads. Learn about the cochineal insect, which bestowed the deep red color unto the Spanish kings' robes, as well as other natural history bits surrounding the nopal. There's also an in-person small group (<10 per group) harvest class at the Museum!
¡Dibujando la Vida del Desierto con Jesús García!
Tuesday, August 25, 12:00 pm MSTThe current time in the MST timezone is 2:27 pm
Duration: 30 minutes
¡Prepara tus crayones, lápices, pasteles al óleo o carbón y papel! En esta clase interactiva, Jesús García te enseñará cómo dibujar la vida del Desierto Sonorense. Al mismo tiempo, de dibujar e ilustrar, observarás detalles de la vida de plantas y animales a tu alrededor y usarás tus propios materiales de arte. ¡Diviértete haciendo arte mientras observas y dibujas un Cacomixtle!… ¿Un qué? Es un animal que parece gato, pero no es! Es un animal omnívoro de cola anillada que es pariente de los mapaches y los coatís!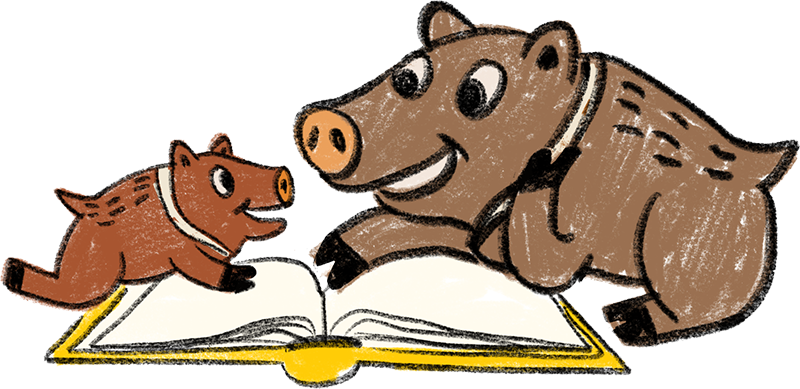 Support Desert Museum Online Education!
Our commitment to education and to our community is unwavering. While our grounds are temporarily closed, we invite you and your families to stay connected- from anywhere in the world! With your help, the Desert Museum will continue to inspire people to live in harmony with the natural world. Please consider making a donation of any size to help sustain our educational efforts during this unprecedented time.
With deep gratitude,
Catherine Bartlett, Education Program Manager
Clubs, schools, retirement communities or other groups that are looking for something specialized- please reach out to work together!
Email Catherine Bartlett cbartlett@desertmuseum.org
Want more activities?
The Amazing Sonoran Desert: print out and color a mini graphic novel about the diversity of life in the Sonoran Desert.
Explore the Desert Museum through Google Earth
Follow us on Facebook for up to date content (yes, including more cute critters!)
Learn more about the desert online