Discover the joy of the desert and the joy of learning alongside our expert Desert Museum educators and scientists. Each week is different- check back often for upcoming programs and make sure to register! Virtual programs are limited to 300 attendees.
Wild Webinars
Help keep Discover the Desert Online programming free. Donate here.
Rebirth of the Santa Cruz: Rapid Return of Aquatic Species to the River Downtown
Wednesday, November 4, 2:00 pm MSTThe current time in the MST timezone is 7:25 pm
Duration: 1 hour 30 minutes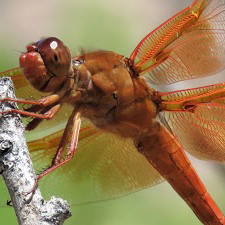 Dr. Michael Bogan, School of Natural Resources and the Environment, University of Arizona
Dr. Bogan will be speaking about the rapid return of dragonflies and other aquatic species to the Santa Cruz River in downtown Tucson. Historically, the Santa Cruz River had year-round flow downtown. However, diversions and groundwater pumping dried up the river in the early 20th century. Since that time, the river only flowed during periods of heavy precipitation. In June 2019, Tucson Water restored perennial flow to the river via the discharge of treated effluent. Dr. Bogan and his collaborators are documenting the surprisingly quick return of many aquatic species to the river after a 100+ year absence.
Dr. Bogan is an aquatic ecologist and an assistant professor in the School of Natural Resources and the Environment at the University of Arizona. He has been studying the critters that inhabit streams and springs of the western USA and northern Mexico for the last 20 years.
Tohono O'odham History and Culture
Wednesday, December 2, 6:00 pm MSTThe current time in the MST timezone is 7:25 pm
Duration: 1 hour 30 minutes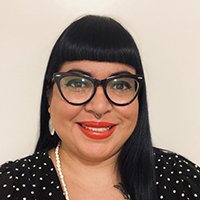 Jacelle Ramon-Sauberan, a Tohono O'odham tribal member from San Xavier District and a PhD candidate at University Arizona in American Indian Studies, will be sharing her knowledge on Tohono O'odham history and culture. Saguaro Nation Park West and the Desert Museum both reside on ancestral land from which her people have been harvesting Saguaro Fruit from time immemorial. Join us as Jacelle shares stories, pictures, lifeways and oral history passed down from her elders.
Jacelle Ramon-Sauberan is currently a Doctoral Candidate in American Indian Studies with a minor in Journalism. She is also a mentor for the Tohono O'odham Student Association at the University of Arizona and the advisor for the Native American Journalists Association-UA Chapter. Jacelle is also a Graduate Research Assistant in the UA's School of Journalism. Lastly, Jacelle is an Adjunct Instructor at Tohono O'odham Community College teaching Tohono O'odham History and Culture and an information specialist for AURA/NSF's NOIRLab.
In May 2016, Jacelle earned her MA in American Indian Studies and wrote a biographical life history on the late Southwest anthropologist Dr. Bernard "Bunny" Fontana for her thesis. For her dissertation, Jacelle plans to work with the San Xavier Allottees Association Inc. researching and writing about the history as well as water and land issues.
Jacelle is a two-time graduate of the American Indian Journalism Institute, Chips Quinn Scholars Program for Diversity in Journalism and the New York Times Student Journalism Institute. She has written for news publications in Arizona, New Mexico, Washington State, South Dakota, Oklahoma, Tennessee, Florida and New York. She was a freelance journalist for Indian Country Today Media Network from 2009-2017.
The Nature of Desert Nature
Thursday, December 3, 2:00 pm MSTThe current time in the MST timezone is 7:25 pm
Duration: 1 hour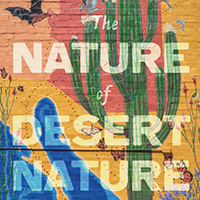 A conversation on the nature of desert nature with Gary Paul Nabhan, editor of the brand new book of the same name.
The last several decades of desert natural history have confirmed ancient wisdom: desert landscapes cannot be understood through a solo lens, a singular cause and effect mindset, or any dualistic paradigm. The desert is simultaneously empty and full, defensive and nurturing, competitive and cooperative. Gary will discuss this emerging view of the "Nature of Desert Nature", the varied perspectives in his upcoming book, and respond to your questions and observations.
"The Desert Museum has been the primary shaper of stories about the Sonoran Desert for the past half century, and there are stunning new stories to tell as well"
—Gary Paul Nabhan
Gary Paul Nabhan is the Kellogg Endowed Chair at the University of Arizona's Southwest Center. He is author or editor of more than thirty books, including Enduring Seed, Gathering in the Desert, and Food from the Radical Center. Honored with a MacArthur "Genius" Award, a Lannan Literary Fellowship, the John Burroughs Medal for nature writing, and other awards, Gary has lived in the desert for more than forty years.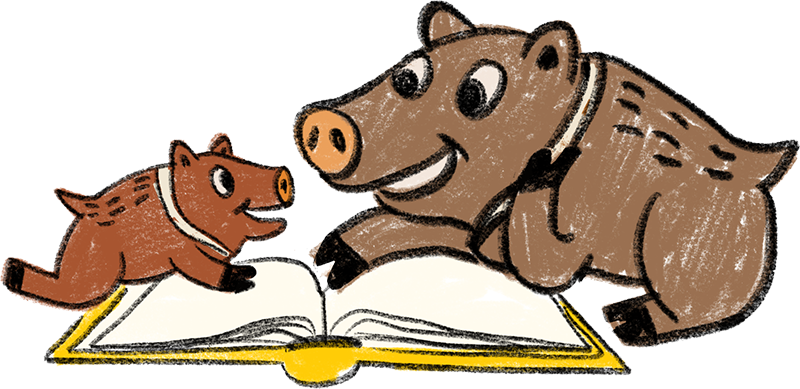 Support Desert Museum Free Virtual Programs!
Our commitment to education and to our community is unwavering. We invite you and your families to stay connected with us from anywhere in the world! With your help, the Desert Museum will continue to inspire people to live in harmony with the natural world. Please consider making a donation of any size to help sustain our educational efforts during this unprecedented time.
With deep gratitude,
Catherine Bartlett, Education Program Manager
Teachers, homeschoolers, and other youth leaders that want an exclusive program please check out our Virtual Programs for Youth and School Groups.
Want something else? Please reach out to work together!
Email Catherine Bartlett cbartlett@desertmuseum.org
Want more activities?
Explore the Desert Museum through Google Earth
Follow us on Facebook for up to date content (yes, including more cute critters!)