Discover the Desert Online
Schedule for your Group! (Adults)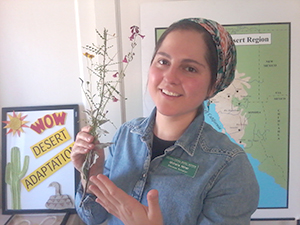 Discover the joy of the desert and the joy of learning alongside our expert Desert Museum educators and scientists. Custom programs for your group are offered Mondays-Fridays anytime between 9:00 a.m. and 5:00 p.m. Mountain Standard Time. Choose your date, time and topic and we'll put together a 30-60 minute program just for you.
Your group can be gathered in one place or dispersed in their separate homes for these programs. Each will just need a tablet, smart phone or computer with audio to view the program.
Cost: $150
Sample Program: Cholla Bud Harvest
Need something more? Reach out to Sonya at snorman@desertmuseum.org