Hours & Admission
For your enjoyment, the Arizona-Sonora Desert Museum is open 365 days a year! During inclement weather, please call (520) 883-2702.
It's no secret that summers in southern Arizona are hot. Beginning July 1, 2021 and ending September 30, 2021, new summer hours will go into effect. Visit us 7:30 a.m. to 2:00 p.m. to enjoy the desert while ensuring a fun and safe adventure for the whole family!
You can learn more about what to expect during your visit here: KNOW BEFORE YOU GO

ADMISSION
Your ticket purchase directly supports the Desert Museum and our mission.
General Admission (ages 13-64): $23.95
Senior (ages 65+): $21.95
Youth (ages 3-12): $11.95
Children (under 3): Free
Desert Museum Members: Free
*seasonal pricing may apply
DISCOUNTS
Military (active/retired): $19.95
Arizona/Sonora Resident (ages 13+): $19.95
Community Access Adult: $9.95
Community Access Youth: $7.95
(See Community Access FAQs)
*proof of eligibility is required
*seasonal pricing may apply

MUSEUM HOURS
Winter Hours:
October - February:
8:30 a.m. – 5:00 p.m.
Summer Hours:
March - June:
7:30 a.m. - 5:00 p.m.
July - September:
7:30 a.m. - 2:00 p.m.
RENTALS
Strollers: $7.00 ($5.00 for members)
Wheelchairs: $8.00 ($7.00 for members)
Electric scooters: $25.00 ($20.00 for members)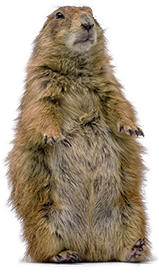 PRO TIP
Desert dwellers have creative ways of adapting to the summer heat. For us humans, it's vital we stay hydrated throughout the day and protect our skin from the sun! We recommend a morning visit to the Museum during the summer months. Bring a refillable water bottle, wear a hat, rest in some of the Museum's wonderful shady spots, and don't forget that we provide sunscreen for free in all of our public restrooms!
Join Our Pack!
Enjoy 365 Days of Howlin' Good Fun!