Planning Your Visit
Hours of Operation
What's Included in your Admission Fee
?
Orientation & complimentary docent-led grounds tours (check the Plan Your Day Board upon arrival)
Two miles of walking trails through various Sonoran Desert habitats featuring flora and fauna native to the region;
16 individual desert botanical gardens;
Earth Sciences Center cave featuring the region's geology and showcasing the Museum's extensive mineral collection
Admission to live animal presentations in the Warden Oasis Theater (varies by day)

Live & (sort of) On the Loose venomous reptile presentation or
Fur, Feathers & Fangs featuring birds and mammals

Keeper-Animal Interactions where you can watch animals being fed or trained for vet exams (check the Plan Your Day Board upon arrival);
Docent interpretation stations throughout the grounds;
Admission to Raptor Free Flight, a birds-of-prey demonstration where visitors view from the birds' flight path (seasonal mid-Oct thru mid-April)
Admission to the Ironwood Art Gallery presenting the best of travelling exhibitions with Sonoran Desert-related themes;
Admission to the Warden Aquarium;
Plus access to a variety of animal exhibits including the Hummingbird Aviary, Cat Canyon, Reptile & Amphibian Hall, Life Underground, Walk-in Aviary, Life on the Rocks, Ancient Arizona, and Desert Loop Trail.
We are open every day of the year!
October - February

8:30 a.m. to 5:00 p.m.

March - September

7:30 a.m. to 5:00 p.m.

(Note: It normally takes at least two hours to see all that the museum has to offer. We recommend you arrive before 4:00 p.m. No discounts are granted for later admission.)

June - August

Sunday - Friday 7:30 a.m. to 5:00 p.m.
Saturdays - 7:30 a.m. to 10:00 p.m.
Notices
Cool Summer Nights is a special extended hours summer event offered only on Saturdays from late May through early September.
Rates
General Admission (ages 13-64)
$21.95
Senior (ages 65+)
$19.95
Children (ages 3-12)
$8.95
Children (under 3)
FREE
Military (active/retired)
$17.95
Arizona/Sonora Resident (ages 13+)

Proof of residence is required with a valid form of one of the following:

Arizona or Sonora, MX Driver's License
Arizona or Sonora, MX State Issued I.D.
Arizona or Sonora, MX Vehicle Registration

$16.95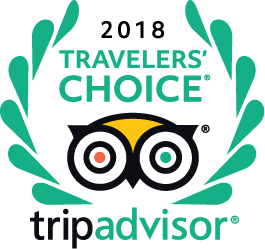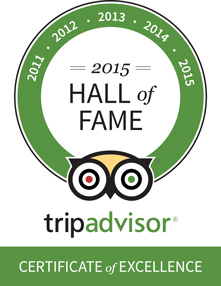 For Your Comfort and Convenience
The Museum grounds include almost two miles of paths on 21 acres! Like many other zoos and museums, it is not always possible to see everything in one visit.
The Museum is primarily a walking experience. Wheelchairs and strollers are available on a first come first served basis. We also have electric scooters available.
| | Members | Non-members |
| --- | --- | --- |
| Strollers | $5.00 | $6.00 |
| Wheelchairs | $7.00 | $8.00 |
| Electric Scooters | $20.00 | $25.00 |
All exhibits may be reached by wheelchair. Some paths are unpaved, and there are some hilly areas.
Shopping
Two gift shops offer an excellent inventory of native products, jewelry, shirts and hats, pottery, children's items, books, gems and minerals, and other southwest merchandise.
Food & Refreshments
In addition to a small picnic area, we have two restaurants, a coffee bar and ice cream shop to satisfy your hunger. Special group menus are also available. Our Food & Refreshments pages have restaurant hours, menus and more details.
Water Bottles
In accordance with its conservation mission, the Museum eliminated the sale of water in disposable bottles on October 1, 2013. According to the Earth Policy Institute, about 30 billion bottles of water are consumed in the U.S. annually and only about 20% of these are recycled. Most empty water bottles end up in a landfill, but others end up in the oceans, waterways and landscapes where pieces of plastic can make it into foodwebs and harm wildlife.
The Museum already had water fountains available for bottle filling, and has installed new chilled and filtered water fountains with filling spigots for reusable water bottles.
Painters & Artists
The Art Institute located on grounds at the Arizona-Sonora Desert Museum hosts a large number of on-site art exhibits, classes and other artistic venues. Please refer to the Art Institute portion of this website for more information and rules for painting on grounds.
Smoking
Smoking, including the use of e-cigarettes, is prohibited outside of designated smoking areas. Designated smoking areas are noted on maps available at the Museum's ticket windows as well as our online map.
Pets
Pets are not permitted on Desert Museum grounds or to be left unattended in vehicles. Service animals are welcome.
Photography
Personal photography and filming on Desert Museum grounds is always permitted for non-commercial use. Written permission must be obtained from the Desert Museum to publish any images taken on Museum grounds.
If you are a photographer being paid by a client (engagement photoshoots, headshots, etc.), you will be required to pay admission and notify us that you are coming by emailing lnichols@desertmuseum.org or calling 520-883-3073.
Please Note: Due to the safety of our animals and guests, the use of drones is strictly prohibited at the Desert Museum. Thank you for your cooperation!
For Your Comfort and Safety
About 85% of the Desert Museum is outdoors. Temperatures in the desert from May through September can exceed 100°F. During these months, plan your visit to avoid the heat of the day. The early morning hours are best for viewing the animals, many of whom are nocturnal or estivate during the day. On Saturdays (Memorial Day through Labor Day) either visit in the mornings or in the evenings for Cool Summer Nights activities.
Additional Travel Information
Want to hear from us by email?
Sign up for regular email bulletins here!
Share photos from your visit on Instagram with the SeeTucson project!