Where does
wonderment

come from?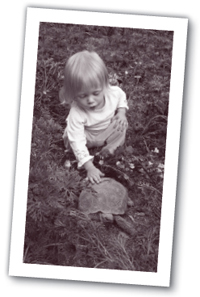 It can come from touching the bumpy skin of a Gila monster and feeling the osteoderms under the scales.

It can come from seeing a hummingbird sitting on a nest with 2 jellybean-sized eggs.

It can come from hearing a bat's sonar translated through an echo-locator and realizing there is more out there than our human senses can detect.

There is wonderment all around us every day, but we sometimes need to be shown where to look or be reminded to never stop looking. If you are like me, the Arizona-Sonora Desert Museum brings that sense of wonderment into your life.
— Taylor Edwards
Yes! I want to support
the Desert Museum's 2013 Annual Fund.
Please select the amount of your gift to the Fall Campaign 2013 below.
Once you click the "Continue" button, you will be taken to a secure shopping cart to complete your gift. All gifts are fully tax-deductible.
September 2013
My name is Taylor Edwards and I am writing to you today as one of thousands of young people over the last 60 years who has been deeply affected by the Arizona-Sonora Desert Museum and to remind you of why you and I support this wonderful place. My first job after college was working at the Desert Museum as a keeper in the Mammalogy and Ornithology Department. It was my dream job and I had worked very hard to get there. Working at the Museum was an inspirational experience and launched my career in conservation biology. Now, I am a conservation geneticist at the University of Arizona and am completing a doctorate on the conservation genetics of desert tortoises. However, the Museum's influence on me started long before that.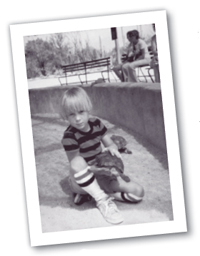 When I was 7 years old my family took a trip to Tucson which included a visit to the Desert Museum. It was my first time in the Sonoran Desert and I still remember the sense of discovery I had exploring the Life Underground exhibit and my amazement at seeing all the unique plants and wildlife. I was inspired by all the hands on experiences available to me as a child. Back then, you could go into the desert tortoise exhibit and this picture of me at age 7 shows me holding a tortoise with my mom in the background — little did I know that moment would so fortuitously capture my future path in life. My curiosity had been sparked to learn more about nature.
The next time I visited the Museum was at age 22 to interview for a keeper position. When I got the job I felt like I had won the lottery. Of course I had already developed my love for animals and nature, but what I didn't realize at the time was the role that my new workplace would play in acclimating me as a new resident to the Sonoran Desert. I learned how to cook with mesquite flour made from the pods of my backyard tree. I learned to watch for the migrating whitewinged doves to mark the beginning of spring. I learned the dangers of spreading invasive buffelgrass and what native species I should plant at home instead. I learned to be a good steward of the environment. While I was a keeper, I kept the picture of me as a child holding the tortoise on my locker as a daily reminder of how my work at this very unique and special place could inspire other guests to care about the Sonoran Desert, too.
I have since transitioned my career into a scientist specializing in conservation genetics. Naturally, the Desert Museum still continues to play an important role in my life. At the University of Arizona Genetics Core I have collaborated with the Desert Museum in testing Tarahumara leopard frogs for chytrid fungus as part of the captive breeding program. I have worked with the Tortoise Adoption Program to trace the origins of tortoises that people keep as pets (I have even adopted my own tortoises thanks to this important program). As a professional conservation biologist, this institution that inspired me as a child continues to plays a vital role in helping me better understand and protect our natural environment.
The Desert Museum plays many roles in our lives and community; inspiring our curiosity in the natural world, teaching us to be good stewards of the desert, and conserving species in danger of extinction. It is critical that we support the museum in maintaining its important mission; to inspire people to live in harmony with the natural world by fostering love, appreciation, and understanding of the Sonoran Desert.
The newest role that the Desert Museum plays for me is engaging my 5 year old daughter in her own desert discovery. As family members, we visit often and I now get to experience that sense of wonderment I had as a child through her eyes. Regardless of what career path my daughter takes in her life, I know that the Museum is playing a vital role in developing her sense of place in the Sonoran Desert.
You too have stories about the impact of this place in your own life in either childhood or adulthood, or you would not be a supporter and member. If you could say one thing to the Desert Museum, what would it be? Perhaps we can all join to say Thank You! Thank you for inspiring me since the time I was a child, helping me be a conscientious resident of my Desert home, for supporting my efforts as a scientist working to conserve species, and for helping me instill wonderment in my daughter as she learns to explore the natural world.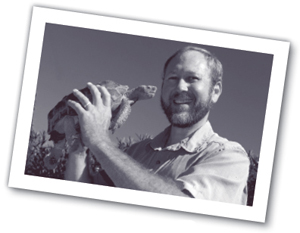 Please join me today in saying Thank You to the Desert Museum for fulfilling the great promise of the founders 60 years ago. Your gift in support of the mission and work of the Museum assures that this internationally renowned living museum continues to influence, inspire, rejuvenate and provide wonderment in our daily lives and in the lives of future generations!
Thank you,

Taylor Edwards
Conservation Biologist
For additional information contact Camille Pons, Development Officer, 520/883-3055, [email protected]
Photography Credits · Printable Version