Volunteer Opportunities at ASDM
Thank you for your interest in volunteering with the Arizona-Sonora Desert Museum!
Looking for an opportunity to work with animals? Consider volunteering with the Interpretive Animal Collection! Volunteers in this position enjoy the up-close and personal nature that the IAC provides. For more information, select 'Interpretive Animal Collection' in the list below.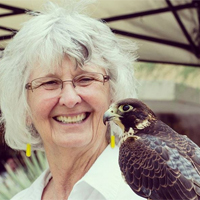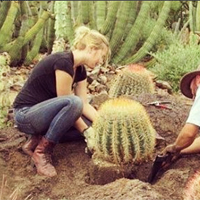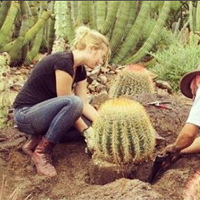 Volunteer Opportunities are available in the following areas: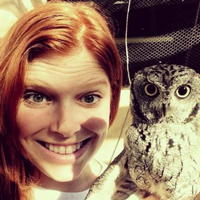 Volunteer Description:

The Interpretive Animal Collection is dedicated to the husbandry and training of a diverse collection of birds, mammals, reptiles, and invertebrates. The IAC volunteer will assist the staff with projects related to the daily care of the IAC animals.

Primary Specific Tasks: Assist with proram animal management tasks including but not limited to: cleaning animal enclosures, handling snakes, feeding animals, enrichment.
Aspects of daily animal husbandry and care:

70% Cleaning of exhibits and enclosures (scrubbing, hosing, raking, sweeping)
10% Daily observations (visuals on animals and their surroundings)
10% Daily diet feeding/animal handling
10% Implementing animal enrichment

Benefits:

Unique experience of working in a hands-on environment with captive wild animals of the Sonoran desert.

Requirements:

Work schedule: This is an in-depth program requiring a 4.5 hour per week commitment. The shift has a constant day and we require an 85% attendance rate. The IAC has volunteers every day of the week including weekends and holidays.

Commitment: We require at least an 8 month time span commitment to volunteer in IAC as it takes up to 4 months to be trained. With our 85% time commitment we do ask that time off be requested as far ahead as possible to potentially find coverage.

Qualifications:
Physical requirements: Walking, standing, ability to bend, kneel, balance while doing a variety of tasks, work outdoors throughout the year, ability to lift 25 lbs.
Skills/Background/Experience desired: no specific background or skills required.

Other Requirements: Good general communication skills, ability to work independently as well as in group settings. Work well with people of all ages and backgrounds.

Current Openings:

Shift: 7:30AM - 12:00PM One opening on each of the following days:
Volunteer Description:

Volunteers in this position are assigned but not limited to support of the Stingray Touch Exhibit. Volunteers are support for the animal Keeper staff. Additionally, volunteers in this role will engage and guide guests with instructions, guidelines, interpretation and animal contact. This includes the guest feeding experience and other husbandry-related tasks and activities. Volunteers may also help behind the scenes with the HIIZ (Herpetology, Ichthyology & Invertebrate Zoology) Department.

Primary Specific Tasks:

Assist HIIZ Keeper staff
Assist with basic stingray husbandry (i.e., logging observations, etc.)
Interact with Museum visitors
Help facilitate guest entry and guest services while at the stingray exhibit
Assure the safety of both the stingrays and guests at all times
Stingray pool-related tasks
Assist with enrichment activities
Other tasks may be assigned

Benefits:

This is a unique opportunity to volunteer with stingrays and other HIIZ collection animals at an AZA accredited, world-class institution. Volunteers receive the opportunity to expand upon their public speaking skills while gaining hands-on experience. Great for resume building and career building experience.

Requirements:

Applicants must be at least 18 years of age. Volunteers must have the ability to bend, kneel and balance while doing a variety of tasks; they must also be comfortable lifting up to 25 lbs. Applicants should be comfortable helping outdoors throughout the year and have the ability to work cooperatively with others in a complex and busy social environment. Having a positive attitude is very important, and must be willing to follow directions. Preference will be shown to applicants who can demonstrate good general communication skills. For the safety of the animals, applicants must be able to think quickly in demanding situations while adhering to HIIZ department protocol. Applicants should have a clear understanding of the boundaries related to animal interactions.

Current Openings:

All days of the week. Shifts are from 8:45am-12:45pm and 12:15 to 4:15pm. Minimum of 5 months desirable.
If a position aligns with your interests and availability, please fill out the following form:
Volunteer Application Form
If you're having trouble accessing the online application, please print this application form (PDF) and mail it to Volunteer & Internship Programs Coordinator (Catherine Kastens) at: 2021 N. Kinney Road, Tucson, AZ 85743.
If you have any questions or need additional information, please don't hesitate to call the Volunteer & Internship Programs Coordinator (Catherine Kastens) at: 520-883-3082 or at ckastens@desertmuseum.org.