Volunteer Opportunities at ASDM
Thank you for your interest in volunteering with the Arizona-Sonora Desert Museum!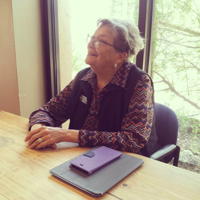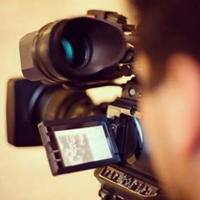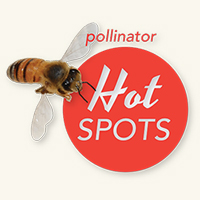 Volunteer Opportunities are available in the following areas: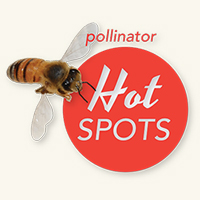 Volunteer Description:

Interested in helping the Desert Museum with an ongoing research project? Consider becoming a Citizen Scientists with our Pollinator Hotspots Program.

Benefits:

This citizen science opportunity is a fun way to contribute towards the identification of Pollinator Hotspots - areas of particularly high density across the Sonoran Desert landscape that provide essential resources for pollinators.

Requirements:

If you're interested in helping with this project, there is no need to submit a volunteer application; just visit the Pollinator Hotspots page for more information on getting involved!

Current Openings:

Flexible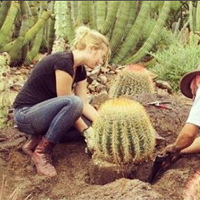 Volunteer Description:

Assist Botany staff with the development of the collection and the maintenance of Museum landscapes within our award winning gardens. Primary Specific Tasks: 1. Hand watering and fertilization 2. Develop gardens through planting, moving rock and soil, digging, and laying irrigation lines. 3. Weeding and cleaning gardens.

Benefits:

Volunteers gain horticulture knowledge, enjoy professional networking opportunities, and have chances to exercise creativity in garden design.

Requirements:

Applicants must be able to perform manual labor, including using pick, shovel, wheelbarrow; with the ability to lift and carry up to 50 lb; to do work on the knees, and able to stoop, bend, and squat. Volunteers must be willing to work in summer heat and winter cold.Plant growing experience required and a background/experience with irrigation systems, gardening preferred.Shift is one day a week, weekdays only.

Current Openings:

Tuesdays, 7:30am - noon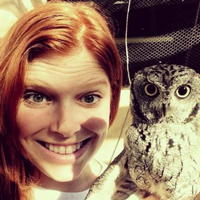 Volunteer Description:

Volunteers in this position assist with the daily care of animals in the Interpretive Animal Collection. IAC animals include: arthropods, reptiles and birds. Duties include (but are not limited to): cleaning animal enclosures, preparing animal diets, participating back stage at live animal theater demonstrations and tracking data based on animal observations.

Benefits:

This is a great opportunity to gain hands-on experience, working with live animals in captivity.

Requirements:

Applicants must be at least 18 years of age to volunteer with the animals. Applicants must be able to make at least a 12 month commitment, volunteering once a week for a full day (7:30am-3:30pm). Applicants must have the ability to bend, kneel and balance while performing a variety of tasks; they should be able to work outdoors throughout the year and lift up to 25 lbs. For the safety of the animals, applicants must be able to think quickly in demanding situations and communicate decisions related to animal needs. Applicants should have a clear understanding of the boundaries related to animal interactions.

Current Openings:

Mondays (7:30am-3:30pm) or Tuesdays (7:30am-3:30pm)
Volunteer Description:

Volunteers in this position are stationed in the Ironwood Gallery; they act as friendly and knowledgeable representatives of the Museum while monitoring the gallery exhibition space. Duties include (but are not limited to): reinforcing gallery rules, assisting with clerical tasks, organizing materials, answering phone calls, assisting with the sale of artwork and maintaining a clean exhibit space.

Benefits:

This is a great opportunity for anyone who enjoys being around creative, like-minded people. Art Institute volunteers have the chance to interact with museum guests from around the world; they also receive first-hand access to new gallery exhibits, featured artists and special Art Institute programing. If you're looking for a position that offers the flexibility to work on your own projects (in between gallery visitors), this is the environment for you!

Requirements:

Applicants must be able to make a 3-6 month commitment, volunteering 3 hours, once a week. Applicants should be comfortable using technology and be open to selling (or learning how to sell) artwork.

Current Openings:

Thursdays (1:00pm - 4:00pm), or Cool Summer Nights Events (Summer Saturday nights 4pm - 9pm)
Volunteer Application Form
If the position aligns with your interests and availability, please fill out the following form:
If you're having trouble accessing the online application, please print this application form (PDF) and mail it to Volunteer & Internship Programs Manager at: 2021 N. Kinney Road, Tucson, AZ 85743.
If you have any questions or need additional information, please don't hesitate to call the Volunteer Programs Manager at: 520-883-3071.