Museum Explorers Camp
Entering Grades 1-6 in Fall 2015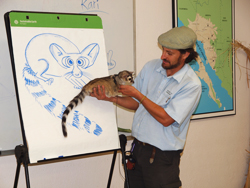 Fox Camp: Entering grades 1 and 2
Bobcat Camp: Entering grades 3 and 4
Sand Sharks Camp: Entering grades 5 and 6
Two Sessions (Monday - Friday 8:30 a.m. - 3 p.m.):
Session 1 - June 8-12, 2015 or
Session 2 - July 13-17, 2015
New this year: 5-day camps with a full day at the ASDM Art Institute
To the Desert and Beyond! Our hands-on, minds-on day camps will open your eyes to the wonders of the Sonoran Desert Land and Sea. Campers will explore every nook and cranny of the Museum as they use science to make their own desert discoveries, observe live animals up close, create art with the Museum's Art Institute, make food and tools from desert plants, hike in the desert and go behind the scenes with animal keepers. NEW! Sand Sharks campers will spend a day at the The Dive Shop in Tucson, for more marine science and a "Discover Scuba" experience.
Cost for each session:
$225.00 Non-Members;
$200.00 Coati Kids Club or Museum Members
Sign Up Online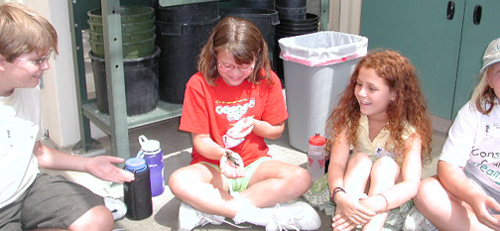 We are unable to offer Middle School and High School Earth Camp programs in the summer of 2015. See our new Teen Conservation Leadership Corps for great opportunities for teens.
---
When Dogs Were Wolves and Cats Were Wild
For children ages 9-11
Monday-Thursday, June 15-18, 2015
9:00-3:00 p.m.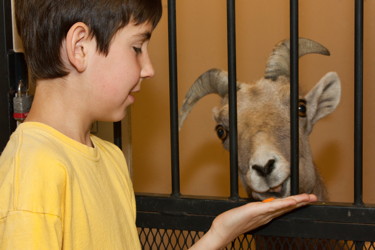 Take a walk on the wild side of pets as we compare domestic companion animals to their wild counterparts. How are our pets' needs different from their wild relatives'? And how do zoos best care for their animals? Spend two days exploring the habitats and ecology of our pets' wild relatives at the Arizona-Sonora Desert Museum followed by two days at the Humane Society. Participants will enjoy a variety of classroom activities, creative and artistic exercises, hands-on animal care and character-building lessons that will stimulate their minds and their consciousness about animal care and the human-animal bond.
This camp is limited to 15 participants. HSSA staff will provide all transportation to and from the Arizona-Sonora Desert Museum. All drop off and pick up will be at the HSSA.
Register online beginning April 6, 2015.
Location and Address:

HSSA Companions for Life Center, 3465 East Kleindale Rd.

Registration:

$225.00.