Museum Explorers Camp
Entering Grades 1-8 in Fall 2016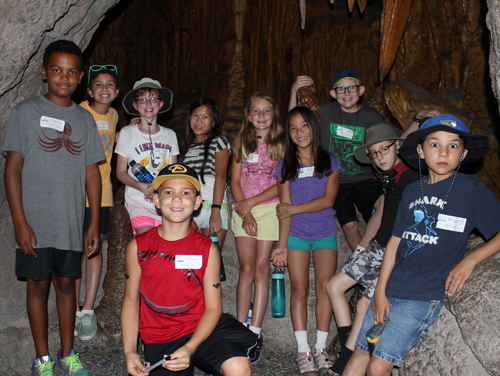 Who?
Fox Camp: Entering grades 1 and 2
Bobcat Camp: Entering grades 3 and 4
Sand Sharks Camp: Entering grades 5 and 6
*New* Summer Scientists: entering grades 7 and 8
When?
Fox, Bobcat, and Sand Sharks: 2 Sessions (Mon-Fri 8:30 a.m. - 3:00 p.m.):
Session 1 - June 6-10, 2016 or
Session 2 - June 27-July 1, 2016
Summer Scientists (one session): June 20-24, 2016
What?
To the Desert and Beyond! Our hands-on, minds-on day camps will open your eyes to the wonders of the Sonoran Desert Land and Sea. Campers will explore every nook and cranny of the Museum as they use science to make their own desert discoveries, observe live animals up close, create art with the Museum's Art Institute, make food and tools from desert plants, hike in the desert and go behind the scenes with animal keepers.
*New!* Middle School Summer Scientists. Not all science happens in a laboratory. This summer spend some time in the great outdoors exploring what it might be like to become a botanist, zoologist or geologist. This camp includes two overnight camp outs (Monday and Wednesday nights) and time at the museum, in the desert, at a lake, on a mountain top and underwater (in a pool as we learn to scuba dive). Hands-on field research will allow students a real world experience in learning about the natural world and developing a passion to preserve and protect it.
Fox and Bobcat: $225.00 Non-Members; $200.00 Coati Kids Club or Museum Members
Sand Sharks: $250.00 Non-Members; $200.00 Coati Kids Club or Museum Members
Summer Scientists: $375.00 Non-Members; $325.00 Coati Kids Club or Museum Members
Sign Up Online