Community and College Outreach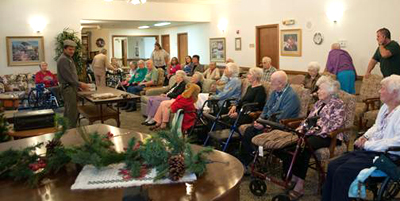 Desert Museum Programs feature live Sonoran Desert animals and may include interactive lectures, slide shows or activities. We enjoy working with all ages and types of groups. Our skilled Education Specialists can tailor our programs to the needs of your audience.
Live animals may include reptiles, birds, mammals and arthropods, although the particular animals we bring vary by program.
Reservation requests require 30-day minimum advance notice. Availability hours are 9:00 a.m to 5:00 p.m.
Browse the sections below to find the program that is right for your group:
Live animals help to illustrate a variety of natural history concepts and topics. Some programs involve hands-on activities with artifacts and/or the opportunity to touch animals. 40-50 minute program.
Learn more about Live animal presentations:
For customized opportunities for up-close and personal interaction with Sonoran Desert animals, call or email the Conservation Education and Science Department at education@desertmuseum.org, 520-883-3025. Custom program costs start at $1000. Travel fees may apply.
Other Outreach Information