ARCHIVES: Earth Day 2002
Earth Day: April 20, 2002
The Coati Kids Club took part in the Tucson City festivities and parade.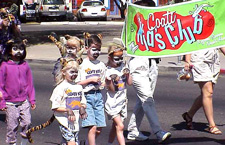 Photo by Clairette Murray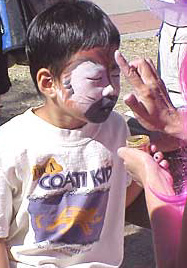 Getting ready for the parade; Photo by Clairette Murray
Participation in Earth Day events has become an annual occurrence for the Coati Kids' Club as has their Coati Kids' Earth Day Poetry Contest in which students from local schools are invited to compete.
Our booth was staffed by Junior Docents who did a wonderful job helping kids of all ages with the arts and crafts we offered. This year we featured finger puppet-making. Visitors could made all kinds of desert critters - owls, bats, butterflies and more.
In addition to crafts, we were lucky to have Lollipop Dolly come to paint the faces of our Coati Kids. This was not just small time cheek designs. We are talking full face (and hand) paint which together with ears and tails completed our costume for becoming a troop of coatis to march in the Earth Day Parade.
While we waited for the parade to begin, we were visited by Wilbur and Wilma from The University of Arizona. We practiced our Coati Song led by Lia who remembered all the words and helped teach those of us who couldn't remember them all.
Finally the parade began. We marched along the path, waving to the bystanders
and doing our coati thing, singing our Coati Song.
My name's Coatimundi of the raccoon family
I live in Arizona, it's the place to be
I love the mountain forests where there're lots of trees
In canyons near the water, you're sure to find me
When we reached the Judges' section we turned together towards them and sang even louder so they would be sure to know who we were. We had taught the drummers behind us the song during line up and they accompanied us. Our group even won a prize.
It was about noon when the winners of the Poetry Contest were called up to the central stage. They read their poems aloud and were awarded their certificates and ribbons. The winners were chosen among the over 300 poems submitted this year.
What is Earth Day?
Did you know that the first Earth Day was held in the United States on April 22, 1970? That initial Earth Day highlighted the need for people to care about the environment before it was too late. The Environmental Protection Agency (EPA) established in December of 1970 was a direct outcome of that historic "teach-in" as the first Earth Day was billed. It also sparked a permanent change in national priorities with polls in May of 1970 showing that 25% of the American public thought that protecting the environment was an important goal. This was a 2500 percent increase over responses obtained just one year earlier. That percentage has continued to grow. The ideals espoused (supported) on April 22, 1970 have left an enduring legacy (lasting effect). Today Earth Day has grown into an annual celebration observed worldwide.
Photo Album
Winning Poetry Entries Board: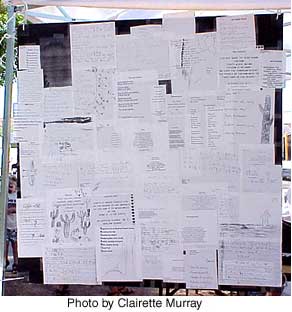 Lots of Activity at the Coati Club Booth: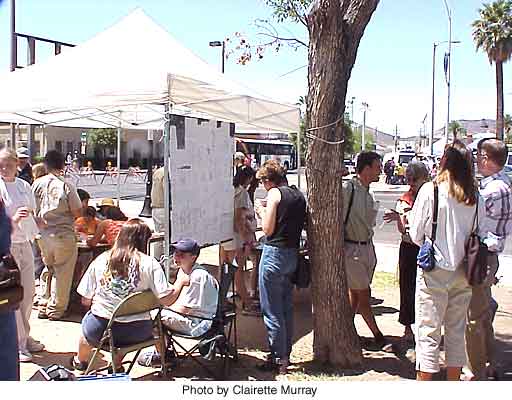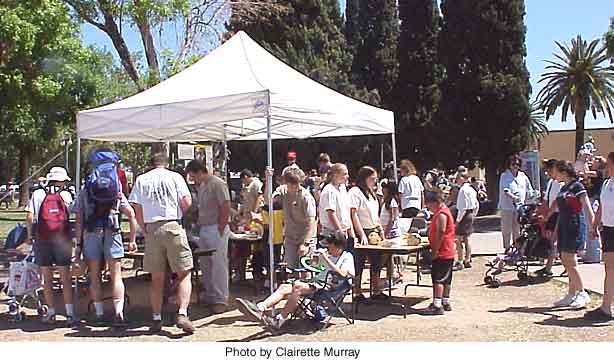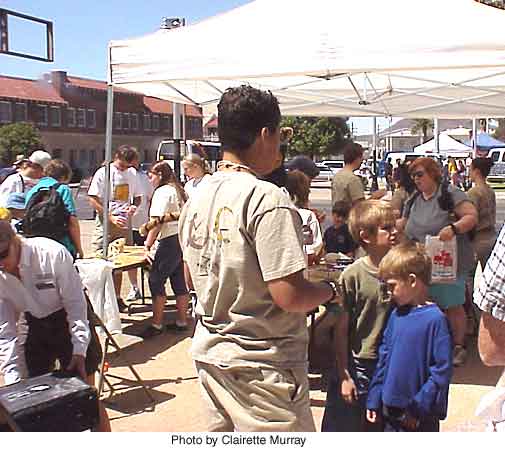 Making Finger Puppets: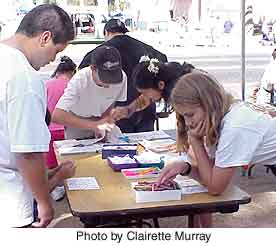 Becoming Coatis with Lollipop-Dolly's help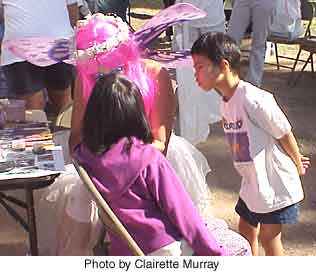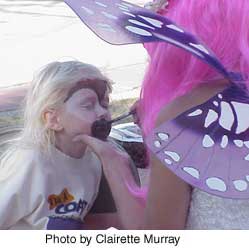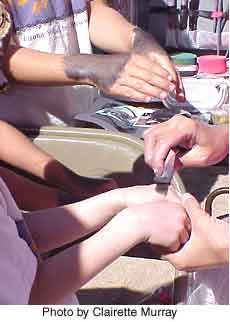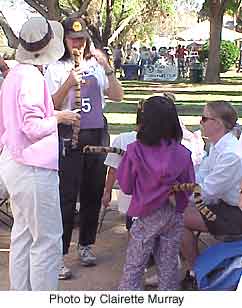 Singing the Coati Song: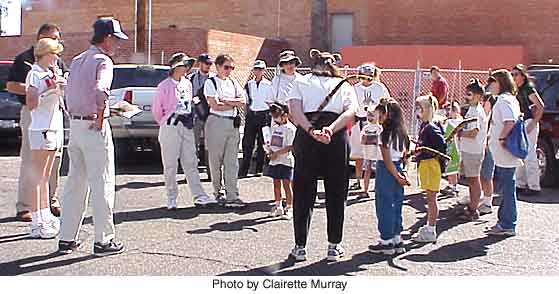 Enjoying the Festivities: