Laurel Clark

Earth Camp

Due to public health recommendations, the Earth Camp

has been cancelled

. If you have already registered for this year, we will be reaching out to you with further details.
June 22-26, 2020
9:00 a.m. to 3:00 p.m.
Ages 13-15
Instructors: Amy Orchard, Penny Savoie, Michelle C. Miner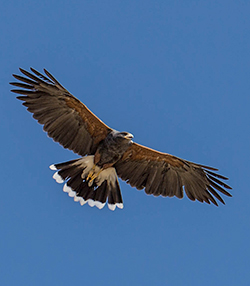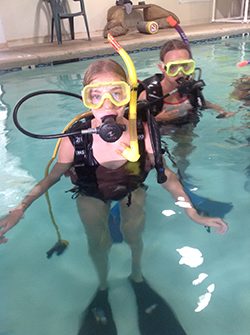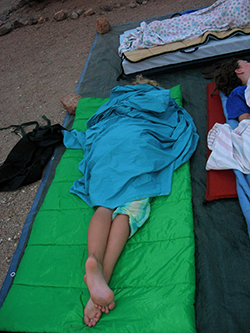 Not all science happens in a laboratory. This summer spend some time in the great outdoors exploring what it might be like to become an ethnobotanist, myrmecologist, ecologist, geologist and elasmobranchologist.
This camp includes two overnight camp outs (Monday and Wednesday nights) and time at the museum, in the desert, on the mountain, and underwater (in a pool as we learn to scuba dive). Hands-on field research will allow students a real world experience in learning about the natural world and developing a passion to preserve and protect it.
9:00 a.m. drop off, 3:00 p.m. pick up (Mon-Thurs at the Desert Museum, Fri at the Dive Shop)
Monday: Eat the Desert

Before sleeping under the saguaros, we will smell, touch and taste foods carefully selected by the museum's ethnobotansists. (Monday night spent camping at the Museum's Harvest Site)

Tuesday: Explore the Microworld

Working side by side with our myrmecologist, we will collect some of her favorite live animals and then take a peek at them through a microscope. (Tuesday night spent at home)

Wednesday: Travel the Biomes

By studying current data collected by local ecologists, we will come to understand how driving up the mountain is like traveling from Mexico to Canada (Wednesday night spent camping on Mount Lemmon)

Thursday: Stroll along the Schist

On a hike with our museum's geologist, we will learn some gneiss facts that we should not take for granite! (Thursday night spent at home)

Friday: Dive into the Deep

After a jaw dropping experience with an elasmobranchologist, we'll dive right into a Discover Scuba course at The Dive Shop. (Friday drop off & pick up at 1702 E. Prince Road)
Dinner provided Monday and Wednesday night. Breakfast and lunch provided Tuesday and Thursday. Bring your own lunch and snacks on Monday, Wednesday and Friday.
Tents will be provided. Some sleeping bags and sleeping pads are available to borrow on first come, first served basis.
Transportation to campsites provided.
$375 Non-members
$345 Members
Needs-based scholarships are available.

Scholarships are awarded to students with a demonstrated interest in the environment and a household income or special circumstances that make the camp unaffordable for their families. Applications due May 1, 2020. Awards will be announced by May 15, 2020.
Scholarship Application Form
Questions? Contact Amy Orchard at 520-883-3083 or aorchard@desertmuseum.org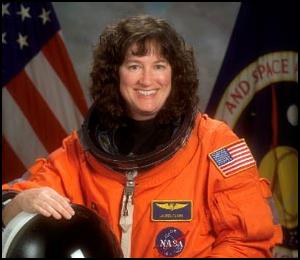 Who was Laurel Clark?
Captain Laurel Salton Clark was a physician, diver, aviator and astronaut, and also a great lover of nature. Laurel's greatest and last adventure ended February 1, 2003 over the southern United States when she and the Space Shuttle Columbia crew perished during re-entry. Earth Camp honors Laurel and her love of the Desert Museum, which included everything from the smallest insect to the Raptor Free Flight program.
About the Instructor: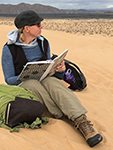 Amy Orchard has been an environmental educator since 1992. She has worked at Arches National Park as an interpretive ranger, at numerous river companies throughout the western US as a river guide and as an Education Specialist at the Desert Museum since 2000. Amy also is a registered yoga instructor (RYT 200) and loves teaching all ages and all levels of yoga. She enjoys her position at the museum working with the Junior Docent program since 2000 as well as the being the lead coordinator and instructor for the Earth Camp programs since 2005. Amy's own two daughters are now on big adventures of their own, so she looks forward to spending lots of time with other youth. Amy is a certified Wilderness First Responder (many steps above basic first aid certification) and is current in CPR certification. Besides teaching and practicing yoga and working with teens, she enjoys riding her bike over Gates Pass, backpacking with her husband, star gazing and listening to the breeze move through the spines of a saguaro.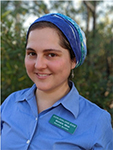 Michelle Constanza Miner is an Education Specialist at the Arizona-Sonora Desert Museum. You can expect to find her hugging rocks, laughing too loudly, making music, or gazing at native bees (cactus and mallow specialists are a favorite). She's having a blast working with animal ambassadors to share her love of the Sonoran Desert at classrooms, summer camps, and more! Previously as an Educator, Michelle has helped run the Packrat Playhouse exhibit since its grand opening in April 2018 and specializes in childhood nature education programs using music, movement, science, and art. She has also enjoyed co-teaching Earth Camp, training teens in nature interpretation, and inspiring young folks to approach life with more confidence and compassion. Michelle completed a B.A. in Environmental Studies/Ecology & Evolutionary Biology at UC Santa Cruz in 2012 and a M.S. in Entomology at UC Riverside in 2018. She has worked with USGS, USFWS, and USDA on research projects including desert tortoises, threatened & endangered marsh birds, and pollinator diversity. Michelle does not like creepy crawly things… she loves them!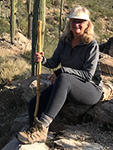 Penny Savoie has been with the Desert Museum for over twenty years. She started out as a volunteer and then came on staff in 1994 and is now Curatorial Assistant for Earth Sciences. One of her duties is to make sure the mine dump has interesting minerals so she often mines them with her husband, Jack. She also organizes the Mineral Madness Sale each year and helps maintain the Earth Science Center. Penny also teaches Earth & Space Science full time at the high school level. Her focus has been on geology and environmental science which blends perfectly with her Desert Museum duties. In Penny's free time, she likes to go mining and camping, backpacking, river rafting and is also works in silversmithing and lapidary. She has three sons who are all active in the outdoors and often have family rafting trips on the Colorado River and its tributaries. Penny has worked with Earth camp for over ten years and looks forward to "rocking" with the campers each summer.