Here are the first place poems from 2004. Enjoy!
Ben Honea, Grade 2, Estes Elementary
"In the Desert"



---
Annamae Sax, Grade 2, Highland Free School
"Luna"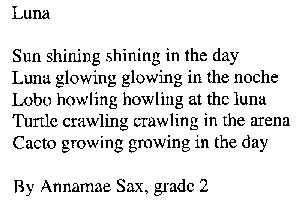 ---
Alex Goodman, Grade 3, Desert Winds Elementary
"Reflections"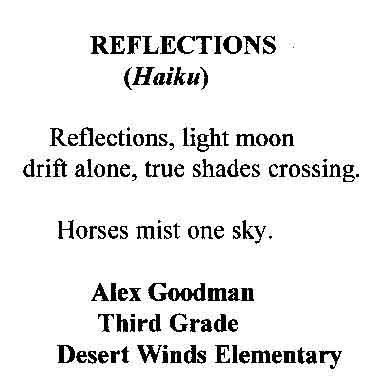 ---
Cole Dearmon-Moore, Grade 4, Manzanita Elementary
"Stars" and "Desert City"
OVERALL WINNER!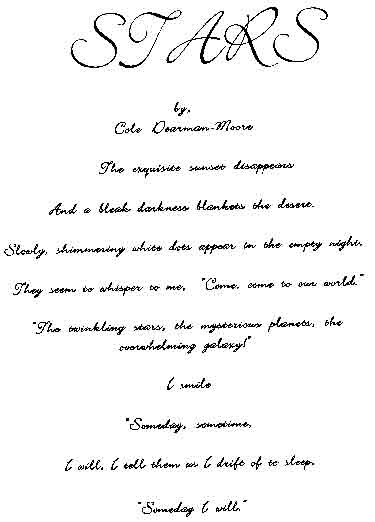 (The exquisite sunset disappears
And a black darkness blankets the desert.
Slowly, shimmering white dots appear in the empty night.
They seem to whisper to me, "Come, come to our world.
The twinkling stars, the mysterious planets, the
overwhelming galaxy!"
I smile
"Someday, sometime,
I will, I tell them, as I drift off to sleep.
"Someday I will.")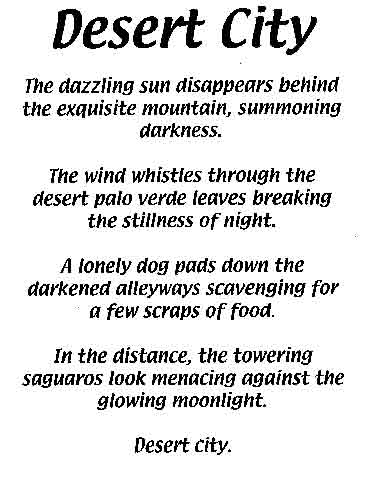 ---
Lauren McGaw, Grade 4, Manzanita Elementary
"Nightflyer" and "Following"
OVERALL WINNER!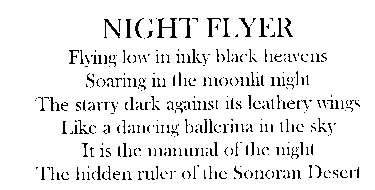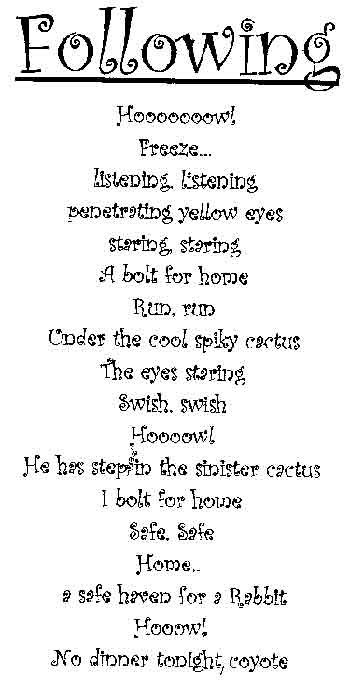 ---
Kashja Sage Iler, Grade 5, Casa Niños School of Montessori
"The White Wispy Clouds"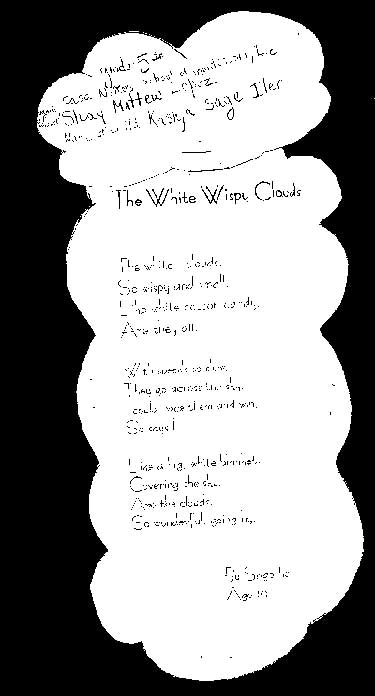 (The white clouds,
So wispy and small,
Like white cotton candy,
Are they all.
With speeds so slow,
They go across the sky,
I could race them and win,
So says I.
Like a big, white blanket,
Covering the sky,
Are the clouds,
So wonderful, going by. )
---