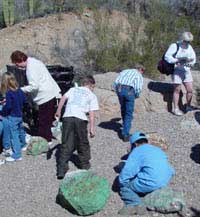 Searching for minerals.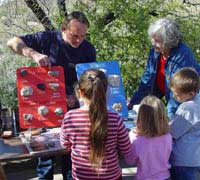 Chris shows off the rock cycle.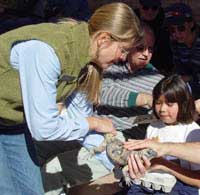 Coati Kids meet a chuckwalla. Critters need rocks too!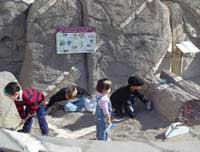 Digging for fossils is fun!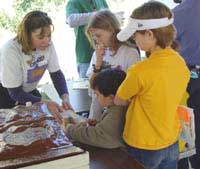 Ayelet explains earthquakes.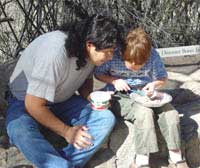 Erik and Dad search for fossils.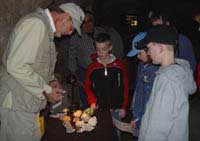 Look at those fluorescent minerals!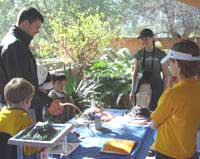 Check it out...a volcanic eruption!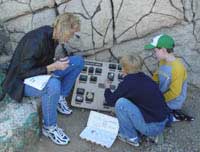 Identifying minerals.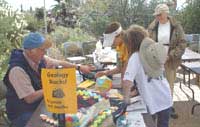 Pete shows how to make origami crystals.
Geology Rocks!
In February, the Coati Club sponsored a special family geology fair. Rock hounds of all ages visited stations around the Desert Museum grounds. They made their own mineral identification kits, constructed crystals and eggshell geodes, created earthquakes, erupted volcanoes, met animals that depend on minerals, dug for fossils, and more.
Here are some highlights from the event!
Photos by Deborah Blattstein