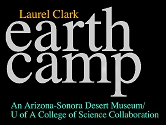 For information about teen opportunities at the museum, read about our new program, Teen Conservation Leadership Corps.
Read about Earth Camp's decade long history in Earth Camp Stories
---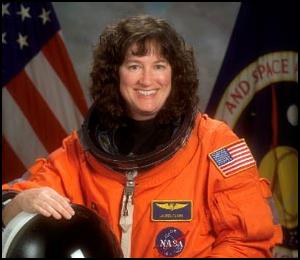 The Earth Camp and Earth Ambassadors programs were conceived to honor the legacy of Captain Laurel Salton Clark, a physician, diver, aviator and astronaut, and also a great lover of nature. Laurel's greatest and last adventure ended February 1, 2003 over the southern United States when she and the Space Shuttle Columbia crew perished during re-entry.
Earth Camp and Earth Ambassadors honor Laurel and her love of the Desert Museum, which included everything from the smallest insect to the Raptor Free Flight program.
Earth Camp was a partnership between the University of Arizona College of Science, Project WET, the Planetary Science Institute and the Arizona-Sonora Desert Museum