October 16, 2021 (Members Only)
October 17, 2021 (Open to all)
7:00 a.m. to 2:00 p.m.
Fall is the perfect time to refresh your landscape with new or replacement plants! This year's Plant Sale will have around 300 types of plants, including some species never offered here before. Also, look for a variety of fun and interesting caudiciforms (plant with a swollen, water-storing stem or root/stem combination) and pachycauls (plants with a disproportionately thick trunk for their height). Included in those groups are many seed grown Desert Roses (Adeniums). We'll also highlight five special categories of plants that will help you create a garden that goes beyond beautiful.
Butterfly Gardening & Milkweed for Monarchs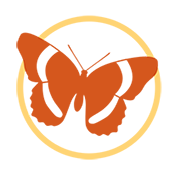 Each year, millions of monarch butterflies undertake an amazing, multi-generational migration from Mexico through the southern United States and into Southern Canada. Along the way, they lay their eggs on milkweed plants (genus Asclepias), which the caterpillars feed upon. Monarchs require significant nectar resources to fuel their remarkable journey and seek out favorite shrubs like Floss flower and Butterfly bush, which also attract other popular butterfly species. By adding these plants to your garden, you are providing essential habitat for these important pollinators.
Check out Butterfly Garden plants!

Broadleaf Milkweed
(Asclepias latifolia)
© Arizona State University

Floss Flower
(Ageratum corymbosum)
© 2012 Hoffman, Buzz / ASDM Sonoran Desert Digital Library

Rio Grande butterfly Bush
(Buddleja sessiliflora)
© SEINet
Hummingbird Gardening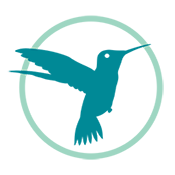 Hummingbirds are some of the most fascinating, colorful, and skillful fliers in the world, and we're lucky to have more than a dozen species found in southern Arizona including year-round residents, such as the Costa's Hummingbird and Anna's Hummingbird, and seasonal visitors, like the Rufous Hummingbird. Hummingbirds can be very territorial over feeding areas so the bigger the buffet, the better!
Check out Hummingbird Garden plants!

Texas firecracker bush
(Hamelia patens)
© Mountain States Wholesale Nursery

Snapdragon vine
(Maurandya antirrhiniflora)
© 2003 Jim Honcoop / ASDM Sonoran Desert Digital Library

Texas betony
(Stachys coccinea)
© Jim Honcoop / ASDM Sonoran Desert Digital Library
Desert Tortoise Forage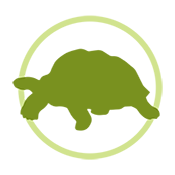 From the very fast to the very slow, we're also stocking up on plants to feed your favorite desert tortoise! The Museum established the Tortoise Adoption Program to assist the Arizona Game and Fish Department with the transfer of unwanted or surplus captive desert tortoises to qualified private caretakers. The desert tortoise is herbivorous, feeding mostly on native grasses, leafy plants and flowers, but it's also important to avoid some kinds of toxic landscape plants such as oleander.
Check out Desert Tortoise Forage plants!

Desert Globemallow
(Sphaeralcea ambigua)
© Alex Kerstitch / ASDM Sonoran Desert Digital Library

Arizona Foldwing
(Dicleptera resupinata)
© 2004 Jim Honcoop / ASDM Sonoran Desert Digital Library

Clustervine
(Jaquemontia pringlei)
© SEINet
Desert Herbals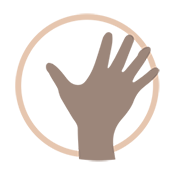 Many desert plants are useful for us too! Amateurs and experts alike can take advantage of the culinary and medicinal applications of these plants, many of which have been utilized by indigenous people for centuries. Round up a few of these plants, chat with our specialists, and start your very own kitchen garden.
Check out Ethnobotany plants!

Desert Lavender
(Hyptis albida)
© 1978 ASDM

Sage or White Sagebrush
(Artimesia ludoviciana)
© Arizona State University

Mexican tarragon
(Tagetes lucida)
© 1990 ASDM
Heritage Food Plants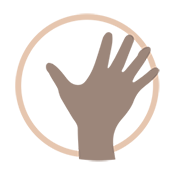 Since 2003, the Kino Heritage Fruit Trees Project has sought to research, locate, propagate and re-establish historically appropriate fruit tree cultivars to the original orchards and gardens at Tumacácori National Historical Park and Tucson Origins Heritage Park. These edible additions represent the unique and diverse culinary history of our region, and allow you to bring home a taste of the past.
Check out Ethnobotany plants!

'5 Points' Pomegranate from the 5 Points neighborhood in Downtown Tucson
© ASDM / Jesús Garcia

Mission San Borja grape
(Vitis girdiana)
© 2008 Arlen Good / ASDM Sonoran Desert Digital Library

Marketplace passion fruit
(Passiflora edulis)
© ASDM