Tucson Premiere of Nature Documentary Film 'Desert Dreams'
Celebrating Five Seasons in the Sonoran Desert
Sunday, May 19th, 3 p.m. (doors open at 1 p.m.)
Tucson's Historic Fox Theater — 17 W. Congress St.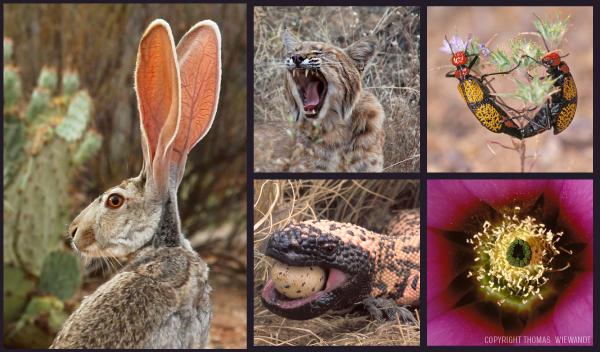 Without narration or people, this unique film will let you experience the Sonoran Desert from the inside out. It showcases 182 species of plants and animals through a kaleidoscope of visuals, music, and natural sounds. This immersive production focuses on the beauty and diversity of the Sonoran Desert followed through a cycle of five distinct seasons.
This amazing film was a 4-year project by award-winning producer, Thomas Wiewandt, a long-time Tucson resident
1:00-3:00 p.m.

Join the fun at this informative indoor outing including live music, desert creatures, a prize raffle and more! This community-wide celebration of the desert is a collaboration of many local conservation and arts organizations offering demonstrations and useful information on topics as varied as bird feeders to water harvesting.

3:00 p.m. Showtime

General Admission Tickets: $8 (purchase tickets here)
Children's Admission tickets: $4 (ages 5-12) will only be available at the Fox Theater Box office. As a courtesy to others, no children under age 5 please.
Winner of the 2013 Directors' Choice Award for Best Short Documentary at the Sedona International Film Festival and to be showcased in the June at the Prestigious 2013 Reel Earth Environmental Film Festival in New Zealand.
To view the film's trailer or order DVDs, visit the official web site.