Saturday, March 24, 2012
Arizona-Sonora Desert Museum's Warden Oasis Theater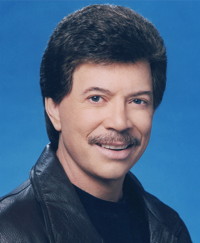 Bobby Goldsboro's career has been a remarkable evolution. This multi-talented performer started out in the early sixties as a guitarist with the legendary Roy Orbison. In 1964 Bobby started his solo career by recording the first of a string of sixteen top-forty hits, "See the Funny Little Clown." He then went on to hit the Billboard charts with 29 consecutive singles. In 1968 he recorded the acclaimed song "Honey" which became the largest selling record in the world.
Recently, this energetic dynamo decided to pursue another lifelong passion; oil painting! He has quickly gained a reputation as a world-class artist. Having never studied painting, the self-taught artist is now being featured in one-man shows at galleries around the country. His paintings are being purchased by fans and art lovers alike and Bobby and his wife, Dianne regularly donate paitings and prints to charities for fund-raisers. His deep interest in the wildlife and plants of the Sonoran Desert led Bobby to the Arizona-Sonora Desert Museum. He is devoted to the mission of the Museum, and will perform in a charity fundraiser this coming March 24, 2012. Participants will be able to hear Bobby in a special 70 minute musical performance in the Museum's Warden Oasis Theater, followed by an art show and sale with hors d'oeuvres and beverages.
This is an event you won't want to miss! All proceeds will benefit the programs and services of the Arizona-Sonora Desert Museum.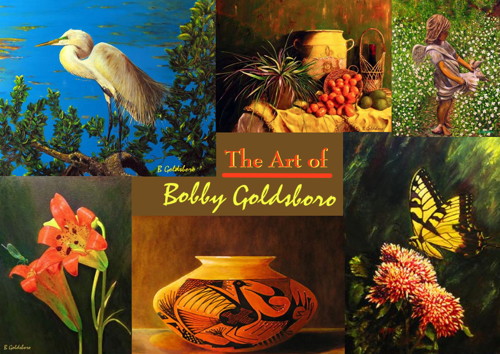 More information on Bobby's Official Web Site.
4:00 p.m. - 5:30 p.m. — Concert*
5:30 p.m. - 7:30 p.m. — Reception and Art Show (Bobby's beautiful artwork will be on sale during this time)
Concert and Reception: $100.00 per person
Reception Only: $50.00 per person
Reception will include Sonoran Desert inspired hors d'oeuvres and one drink ticket per person for the Museum's famous prickly pear margaritas. A no-host bar will also be available.
The Ocotillo Café will be open for a special prix-fixe dinner that evening — reservations can be made by calling 520-883-5705
* Seating for the concert is limited. Seats will be reserved as reservations are made and confirmed with payment.