The Coati Kids Club is a unique family membership with programs for children ages 6-12 and their favorite adults. Share your love of the Desert Museum with a special child in your life and receive these great benefits:
Free admission for child members all year long (adults are always free at all Coati Kids Club events)
8 special events for club members and accompanying adults throughout the year (check out our Coati Club Events!)
A club stainless steel water bottle and a "Let's Explore the Desert Family Go Guide" to help you discover the desert
Exciting updates, activities, and stories on our website.
All this for only $30 (Museum members) or $65 (non-Museum members.) Memberships are good for the calendar year, from January to January.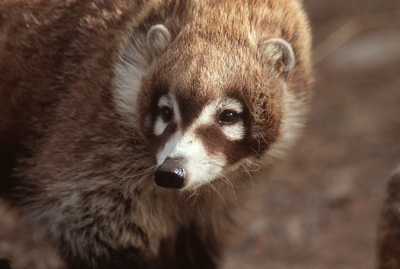 © 2007 Paul Berquist
Why the Coati Club?
The Coati (co-AH-tee) is a relative of the raccoon with a long nose, masked face, and a striped tail. Coatis are curious and energetic, just like kids!
Grown-ups, please fill out this form:
Other ways for you to join us or learn more about the club: