Virtual Programs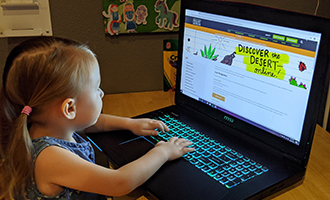 Daily Programs For Kids and Adults
Each week is different — check back often for upcoming programs and make sure to register!
Virtual Camp (with hands-on desert kit!)
Explore desert animals, plants, and minerals with art and science from your own home. Live interaction with small groups.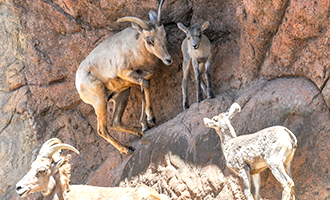 Schedule A Program For Your Group
Custom programs for your group are offered Mon-Fri at 10:00 a.m. Choose your date and topic and we'll put together a program just for you.
Desert Mu-Zoom
Bring the Desert Mu-Zoom to your next birthday party, team meeting, or virtual gathering! Spice up any webinar with an animal appearance.