Welcome to the
Arizona-Sonora Desert Museum's Wish List
We feature an ever-changing list of items needed to care for the Museum, animal, and plant collections.
There are many special ways to support the Desert Museum and help care for our region's wonderful collections. Sometimes people like to donate cash, checks, or assets, and other times people like to SHOP for us!!!
Purchasing items from our Amazon.com wish list is one great way to make a huge difference for the Museum. Visit the online list, and you can select a specific item that the Desert Museum is in need of.
Since purchases are processed through Amazon.com, please leave your name and contact information in the notes, so we can THANK YOU for your support.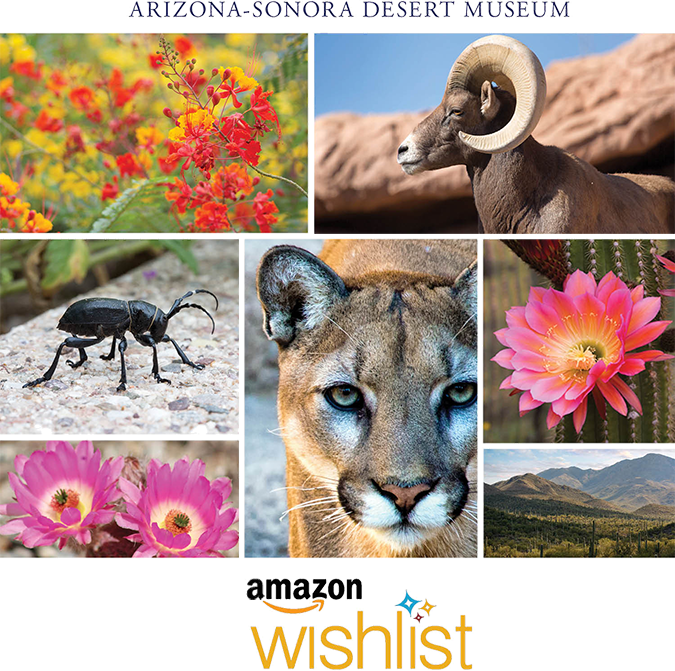 For additional information contact the Philanthropy Department, 520-883-3071 philanthropy@desertmuseum.org