Hours & Admission
We've Reopened! To ensure the health of all guests, staff, and animals, we are limiting the number of guests allowed in the Museum and using advanced online ticketing. All guests, including members, must reserve tickets in advance.
You can learn more about what to expect during your visit here: REOPENING FAQ

ADMISSION
Your ticket purchase directly supports the Desert Museum and our mission.
General Admission (ages 13-64): $24.95
Senior (ages 65+): $22.95
Youth (ages 3-12): $12.95
Military (active/retired): $20.95
Arizona/Sonora Resident (ages 13+): $20.95

PLANNING TO VISIT SOON? / ¿ESTÁS PLANEANDO VISITARNOS PRONTO?
Please help us improve. / Por favor, ayúdanos a mejorar.


MUSEUM HOURS
Winter Hours:
October - February:
8:30 a.m. – 5:00 p.m.
Summer Hours:
March - September:
7:30 a.m. - 5:00 p.m.
RENTALS
Strollers: $7.00 ($5.00 for members)
Wheelchairs: $8.00 ($7.00 for members)
Electric scooters: $25.00 ($20.00 for members)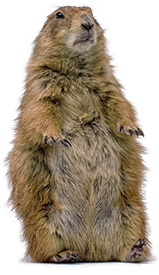 PRO TIP
It typically takes at least two hours to see all that the Museum has to offer. We recommend arriving before 4:00 p.m. to make the most of your visit.
Join Our Pack!
Enjoy 365 Days of Howlin' Good Fun!