Know Before You Go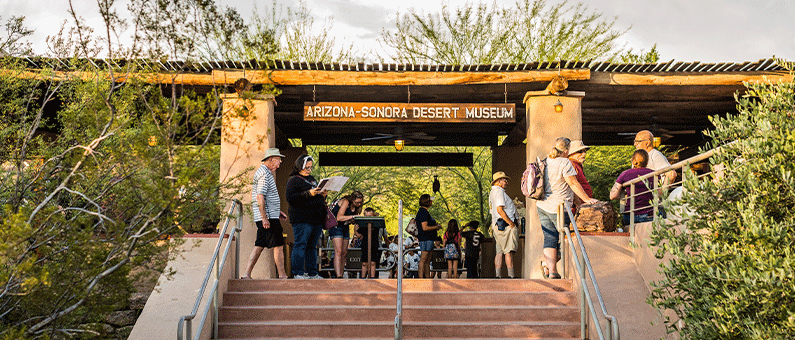 The Desert Museum is dedicated to providing a naturalistic and enriching sanctuary for our animals and plants, and a clean, friendly, entertaining and educational experience for our guests. Our goal is to inspire people to live in harmony with the natural world by fostering love, appreciation, and understanding of the Sonoran Desert. The comfort and safety of our guests and animal and plant residents is our top priority.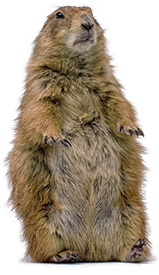 PRO TIP
85% of the Desert Museum is outdoors and primarily a walking experience. We encourage you to dress accordingly for your safety and to have the best Sonoran Desert adventure!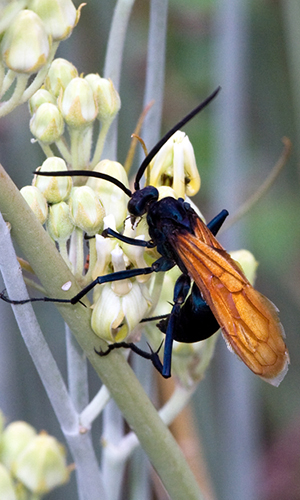 We want to keep you (and the animals) safe during your visit.
Please read the following tips to make the most of your experience!
Do not yell at the animals, tap on their exhibits, or throw any objects.
Stay on the designated paths and do not go into Staff Only areas. These areas are there for your safety and the safety of the animals.
Please do not pick flowers or plants.
The Desert Museum is a natural home to a variety of native wildlife such as rattlesnakes, scorpions, lizards, birds, and spiders that come and go and could pose a potential risk. Please stay on designated paths. If you are lucky enough to see some of this amazing wildlife, please notify the nearest staff member or volunteer.
While the food at the Museum is yummy, please do not share with any of the animals, including free-roaming birds, squirrels, etc.
By entering the Museum, you acknowledge that your photograph may be taken and used for marketing purposes.
What to Bring

Sunscreen
On average, there are 286 sunny days per year in Tucson! Make sure to wear and reapply. FYI: There is free sunscreen in the restrooms!

Water
In the desert heat, drink more water than you think you need. Bring a reusable water bottle and refill it at our many water fountains around grounds.

Hat & Sunglasses
We don't want you squinting during your visit! Make sure to shade your eyes so you can take in the spectacular desert views.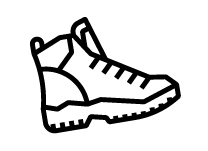 Comfy Shoes
Since the Museum is primarily a walking experience, you'll definitely want comfortable footwear as your traverse the trails.
Frequently Asked Questions
General
85% of the Desert Museum is outdoors and primarily a walking experience. We encourage you to dress accordingly for your safety and to have the best Sonoran Desert adventure!
Most guests spend 2-3 hours touring the Museum. As we continue to grow, there is more to see and do! You could easily spend a whole day here and still have more to see!
Outside food and beverages are not permitted inside the Museum, however there is a picnic ramada available near the front entrance. We are also conveniently located next to picnic areas in Tucson Mountain Park.
Yes! Please visit Guest Services before exiting. Please note Museum grounds promptly close at 5:00 p.m.
For the safety of other guests and the animals, glass containers, weapons, skateboards, scooters, bicycles, balloons, whistles, and outside food and beverages are not allowed on grounds.
In general, guests may take nonprofessional photos for personal use. Professional photographers must adhere to our photography policy.
The Desert Museum is pleased to contribute to the success of likeminded nonprofit organizations by providing charitable contributions. You can apply here.
Yes! We are always looking for more support. Please visit our volunteer page for more info.
Membership
Absolutely! A Gift Membership may be purchased online or with a Guest Service Assistant by phone or in-person. Gift Memberships include the same benefits as a standard Desert Museum membership and are valid for one-year from the date of purchase, extended to the end of the month.
A Desert Museum membership is valid for one-year from the date of purchase, extended to the end of the month. (Example: A membership purchased on October 1, 2020 will expire on October 31, 2021)
Desert Museum memberships in the Dual category or higher offer the option to name both adults on the membership OR list the second adult as a "Guest." This allows the named member to bring any one person with them at each visit for the duration of their membership. Additionally, Desert Museum memberships (excluding Student) include single-use admission tickets to use for guest admission.
Admission to the Desert Museum is valid only for the named member(s) listed on the membership account. If you elected the "Guest" option at the time of purchase, any one person may visit the Museum with you, or alone if the card is present.
Depending on your level of membership, your membership gift (less the fair market value of the goods and services received) could be considered tax deductible for income tax purposes. Please consult your tax professional for guidance in making final determinations.
While we are proud to be an AZA (Association of Zoos & Aquariums) accredited organization, the Desert Museum does not currently participate in the AZA Reciprocity Program or offer reciprocal benefits to other institutions.
Children and grandchildren (age 17 and under) of the named adult member(s) are included on Desert Museum memberships in the Family category or higher. Youth must be accompanied by an adult member. See the Desert Museum Membership page for additional information regarding membership categories & benefits.
Of course! Simply present a photo ID at one of the ticket windows on our front patio and a Guest Service Assistant will be happy to validate your membership for admission and print a replacement card upon request. After a replacement card is printed, your previously issued cards will no longer be valid.
Yes! We think you would love being a member of our Pack, but we understand if you want to see for yourself before joining. You may apply the cost of your admission tickets to the purchase of a membership the day of your visit. The number of tickets that may be applied depends on the membership category.
Student / Individual: Apply up to 1 adult admission ticket.
Dual: Apply up to 2 adult admission tickets.
Family / Turquoise / Copper / Silver / Gold: Apply up to 2 adult & 2 youth admission tickets.
Present your admission tickets or receipt at a ticket window on your way out of the Museum and a Guest Service Assistant will be happy to help you Join Our Pack!