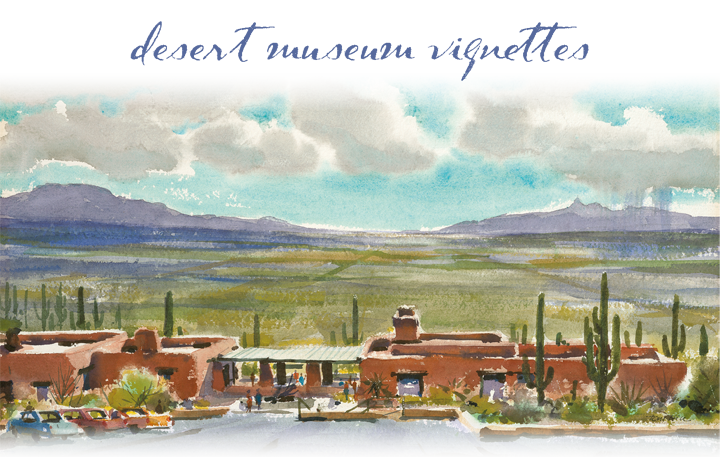 Treasured Legacies: Conservation, Art, Education and the Arizona-Sonora Desert Museum
Celebrating 'Conservation: the Gift of Life'
Introduction
Treasured Legacies, published by the Desert Museum Press, was selected as one of Southwest Books of the Year: Best Reading 2022. In recognition, the Museum was honored to be featured by the Pima Library Foundation in an Author's Forum, which aired on March 31, 2022. Below you can view the Treasured Legacies presentation. Enjoy!
Primary Contributors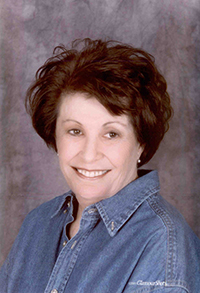 Priscilla Baldwin
Born in South Africa, Priscilla has lived in Texas, Hawaii, Colorado and Arizona. Throughout, Priscilla has experienced a variety of botanical and natural science environments. She holds a BA from Sweetbriar College. Her varied interests have included scuba diving and competitive trapshooting, gardening, architectural design and botanical and natural sciences art. Always a conservationist, Priscilla's art has given her a channel to promote a range of subjects and habitats. Priscilla and her husband, Michael, are co-founders of the Arizona-Sonora Desert Museum Art Institute in Tucson, Arizona.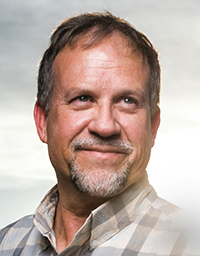 Craig Ivanyi
Craig is the Executive Director of the Arizona-Sonora Desert Museum, a post he has held since 2010. Starting as a volunteer, he has held over a dozen titles at the Museum, including Associate Executive Director, Director of Living Collections and Exhibits, General Curator, Curator of Herpetology, Ichthyology and Invertebrate Zoology, and Keeper of Reptiles, Amphibians, Fishes and Invertebrates. His background is in natural history (primarily Herpetology) and he holds two degrees from the University of Arizona — a B.A. in Ecology and Evolutionary Biology and an M.S. in Wildlife and Fisheries Science. He is the author of over 50 publications, including a number of book chapters, natural history guides and articles covering a variety of topics, including herpetology as well as the changing roles of Museums and Aquariums.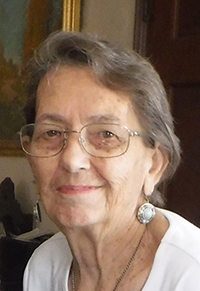 Peggy Larson
Peggy serves as Librarian and Archivist for ASDM. She and her husband, Merv, were one of the first Museum's residents in the early 1950s, arriving in January, 1953 after driving over an unpaved Gates Pass for a first view of their new home — the Museum's Stablekeeper's House. Peggy served as ASDM Librarian from 1963-1967. She went on to attend the University of Arizona, earning two Master's degrees one in Education and one in Library Science Following a career with Tucson Unified School District as a librarian, Peggy came back to work for the Museum in 1997, charged with 'unearthing' the Museum's history and preserving it. Peggy is known for Scrapbook — the book that captures the spirit of the Museum.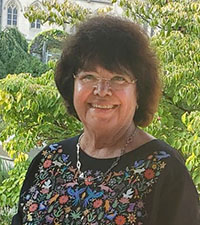 Anne C. Warner
Anne is a long-time volunteer with ASDM, working closely with Peggy on the Museum's Oral History Project. To date, the Museum has recorded and archived over 120 interviews with board members, staff members, donors, volunteers and community leaders. Anne is also responsible for the ASDM vignettes posted on the Museum's web site which help chronicle the Museum's history — its people, its critters and its 'tales'. She has a background in community relations and public involvement.