View this web page in English

Desde el 2005, el Museo del Desierto Arizona-Sonora ha presentado "Dreamnight at the Zoo" (Noche de sueños en el zoológico) para niños con necesidades especiales o enfermedades crónicas. Este evento anual es una noche exclusiva en la que estos niños y sus familias disfrutan del museo gratuitamente, sin tener que preocuparse por el estigma social y los problemas relacionados con la accesibilidad.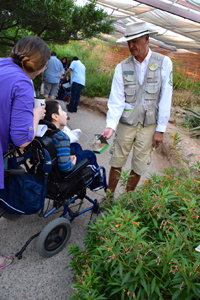 El concepto de Dreamnight se originó en 1996 en el Zoológico de Róterdam, Holanda, cuando el cuidador de los animales, Peter van der Wulp, se dio cuenta que era raro ver a niños con cáncer visitar el zoológico. Peter sabía que las familias de estos niños delicados de salud muchas veces tenían otros gastos por hacer, no encontraban tiempo libre y que, para no recibir miradas raras o sobrellevar las reacciones de la gente, preferían no venir. Como respuesta a estos dilemas, el zoológico de Rotterdam creó un evento para que estos niños y sus familiares pudieran vivir una experiencia relajante y divertida en el zoológico y de la idea de Peter ha surgido un fenómeno mundial.
Actualmente hay más de 300 instituciones en 35 países que participan para llevar a cabo eventos de Dreamnight y el Museo del Desierto Arizona-Sonora cree que este evento es una pequeña manera de devolverle algo a la comunidad de Tucsón.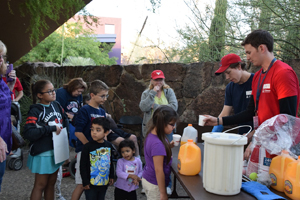 Las actividades especiales del Dreamnight 2016 incluyeron:
Presentaciones de animales
Artes y manualidades
Observar las estrellas por telescopio
Exhibiciones interactivas con los docentes
Fotos de recuerdo
Invitados especiales de la comunidad
¡Y mucho más!
La próxima Noche de sueños en el zoológico se llevará a cabo en el zoólogico Reid Park Zoo el viernes 22 de septiembre. Más información sobre reservaciones próximamente...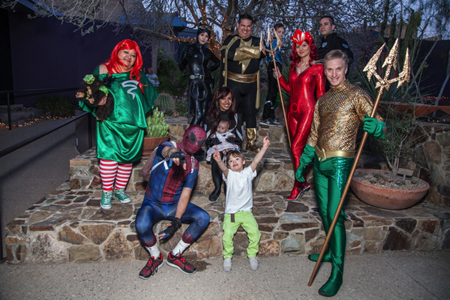 Check out the official
Dreamnight web site!


Gran parte de nuestro personal y nuestros voluntarios colaboran durante este evento anual, pero hay otras maneras en que las familias, empresas y organizaciones pueden participar para hacer de este evento una noche inolvidable. Si quisiera más información sobre cómo hacer donaciones o ser patrocinador de este evento, por favor llámenos al 520-883-3055.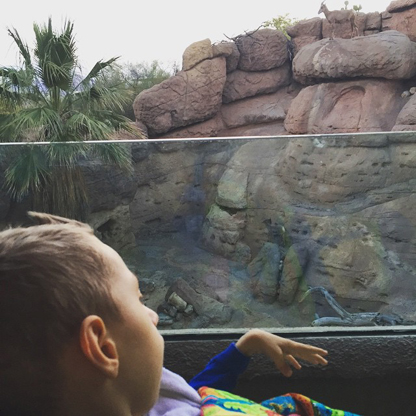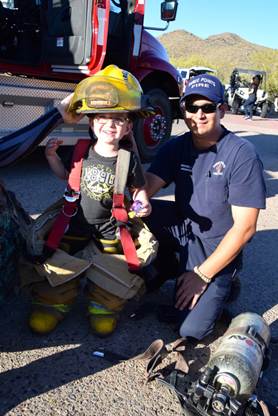 Patrocinado por: