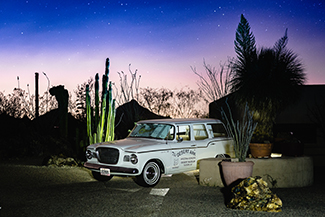 Photo by
Lauren G. Bailey / Lovelight Photography
Teacher Appreciation Night
August 27, 2016
Thank you to our supporters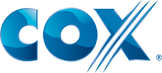 Join special guest Mayor Jonathan Rothschild in celebrating teachers and the birthday of our National Parks in one fun night!
Every day, teachers go beyond the books and the classroom to help our children understand and appreciate their connections to the natural world. The National Parks turn 100 this week, but OUR Park, Saguaro is forever young with new programs and trails to explore.
We are fortunate to have dedicated teachers, a National Park and so many other beautiful natural places in our midst. Help us celebrate you!
Admission is free to registered teachers with school ID.
Guests are welcome at all events.
Guest admission is $15.50 adults (Arizona or Sonora residents with ID), $8.00 kids (ages 3-12). Kids under 3 are free.
Museum members are free.
*Special this year*
Desert Reads Program: Books and posters from the Desert Museum's backlist available free to teachers.
10% Discount in Gift Shops
Program:
5:00 — 6:00 p.m. Registration and Check-in on Front Patio.
5:30 — 8:30 p.m. Education Showcase, including Saguaro National Park, the Schoolyard Bioblitz Partnership, UA's Women in Science and Engineering Program, UA/TUSD Community and School Gardens Program, Community Share, Old Pueblo Archeology, Arizona Project WET and the Arizona Skin Cancer Institute.
5:00 — 10:00 p.m. Enjoy a Cool Summer Night at the Museum, featuring:

6:30 p.m. and 8:00 p.m. — Puttin' on the 'Blitz: A Biodiversity Birthday Celebration

© 2007 Paul and Joyce Berquist

Mayor Jonathan Rothschild and local teachers showcase the Tucson Schoolyard BioBlitz program, followed by:

Meet the Neighbors: the Biodiversity Nextdoor

The desert is the place to be for lively night-life! As desert dwellers, we understand why you might want to be active at night, and stay calm and cool during the day! From bats to kangaroo rats, meet some creatures that wake up once the sun has set. Find out how these animals get around and find food in the dark of night.

5:00 to 9:00 p.m. — Ironwood Gallery Exhibit
With Respect to Plants (last weekend!)

© Julie Dagmar Nettleton

A Visual Conversation on Botanical Conservation, Art and Illustration, featuring work by the Desert Museum's Botany Department and the Hunt Institute for Botanical Documentation.

6:00 to 9:30 p.m. — On the Museum Grounds
Nature at Night Demonstrations

© R. Schachter

Nocturnal animals, night-blooming plants, fluorescent minerals and more!
Additional Special Offers:
10% Discount in Gift Shops

Desert Reads Program: Books and posters from the Desert Museum's backlist available free to teachers.
Registrations are now closed for Teacher Appreciation Night 2016