ARCHIVES: Earth Day 2004
Earth Day: April 17, 2004
The Coati Kid's Club at the City of Tucson festivities and parade.
Tucson's Earth Day events have becomea regular part of the Desert Musuem's Coati Kids' Club calendar. Every year we sponsor the city-wide Earth Day Poetry Contest in which students from local schools are invited to compete. Winners of the contest read their poems at the city event. We also have a booth featuring fun crafts and information.
The Museum's Junior Docents taught people to make beaded animals at our booth this year. They also offered face painting at our booth and painted faces of the Coati Kids who marched in the Earth Day Parade. They created wonderful coati faces which the kids topped off with ears and tails to become a troop of marching coatis.
A special addition to this year's parade was a fantastic float. The Coati Club's founder, Deborah Blattstein, her daughter Ayelet, and other volunteers built "Carllie the Coati." Deborah's Samoyed dogs Ilanit and Yoda pulled the float. They were a big hit with visitors to our booth, too. The dogs had their own shaded "play pen" at the booth.
As we marched in the parade, we sang our coati song. Here are the words to the chorus (cowritten by Patty Horn and the Coati Kid's Club:)
My name's Coatimundi of the raccoon family
I live in Arizona, it's the place to be
I love the mountain forests where there're lots of trees
In canyons near the water, you're sure to find me
At noon the winners of the Poetry Contest read their poems aloud on the central stage and received certificates and ribbons. They were chosen from over 160 poems submitted this year! Click to read the first place winning poems.
Photo Album
Photos by Tom Chan, Ayelet Blattstein, and Deborah Blattstein


Who's the fuzziest of them all?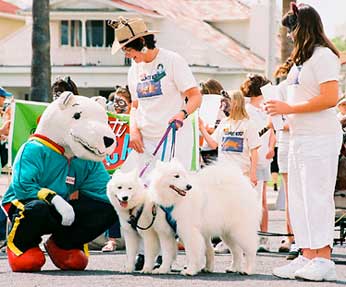 Junior Docent's very popular booth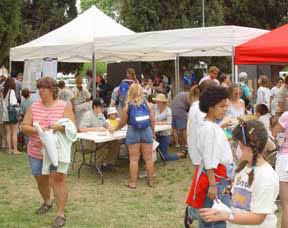 Marching in the parade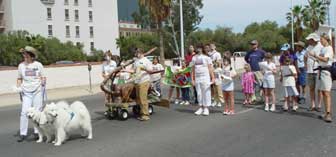 That face!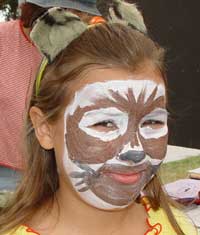 The inspiration for our float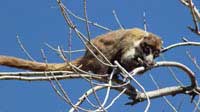 Deborah puts eyelashes on Carllie Coati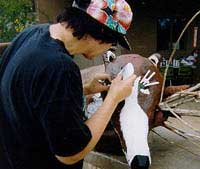 Overall winning poet Lauren reads her poem. Click here to see more winners reading their poems.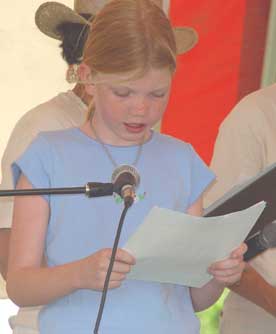 Beaded animal mania!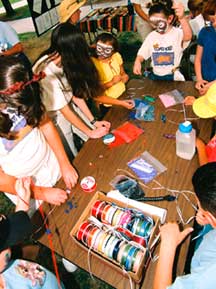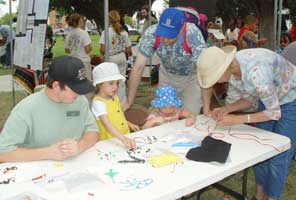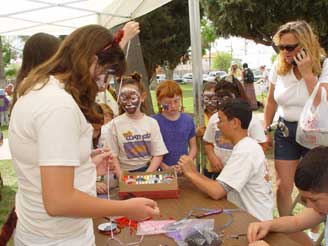 Junior Docents painted hands and faces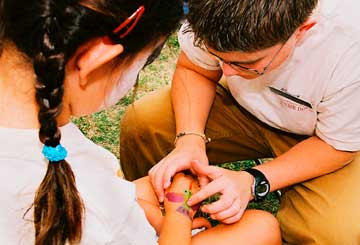 Ilanit and Yoda rest from marching (and all the admiration!)