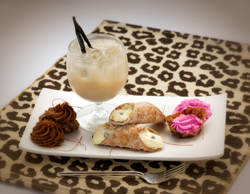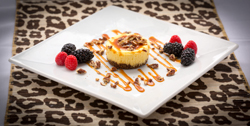 Desert Delectables Night
Saturday, May 30, 2015 — 6:00 to 9:00 p.m.

Love great music and sampling new foods? In keeping with its mission to encourage appreciation of the Sonoran Desert, the Museum is partnering with Tucson Originals restaurants for Desert Delectables Night.

This year Desert Delectables Night's cuisine has expanded to include sampling savory dishes as well as sweet confections prepared by more than fifteen Tucson Originals chefs. Unlike other local food-tasting events, the chefs create original recipes that must include native Sonoran Desert ingredients. Chefs will vie for the honor of being voted "People's Choice" for this year's event.

Highlighting the evening will be live musical performances in four picturesque venues, including for the first time, the Museum's Ironwood Art Gallery. The newest exhibition, Butterfly Whirl: Contemporary Quilt Art premieres at this event.

Featured musical performers include some of Tucson's most popular and iconic artists representing a variety of styles from classical guitar to flamenco, to jazz. Performing artists include the Beth Daunis Trio, Reno del Mar, Duo Vibrato, and Gabriel Francisco.

To learn more about the foods, fibers and medicines derived from desert flora, guests can attend the Museum's popular presentation, Sonoran Supermarket. And at stations throughout the grounds, knowledgeable docents offer in-depth interpretations of Sonoran Desert edibles.

As the sun sets, guests will be treated to a twilight viewing of the gardens, animals and exhibits. In evening darkness illuminated by a myriad of stars, nocturnal animals such as the big cats begin to prowl. Beavers and bats get busy. Night time is prime time for some of the animals!
Purchase Tickets
(Event recommended for adults only)
Desert Delectables Night 2015 is now over! Thank you to all who supported this event.
Participating Restaurants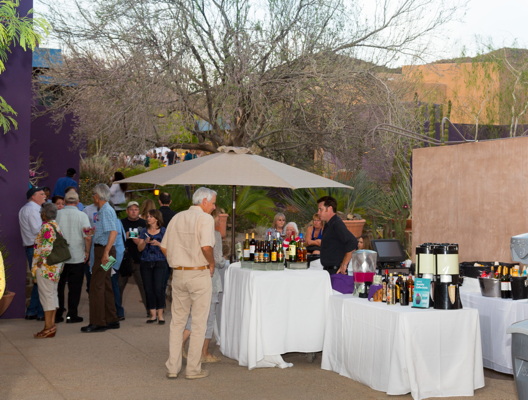 In Partnership With:

Proudly Sponsored By: