Friday, November 3, 2017
5:30 - 10:00 p.m.
The desert comes alive after dark – or does it? This year the Desert Museum celebrates the rich cultural heritage of Day of the Dead with a brand new event! Join us for Noche de las Calaveras ("Night of the Skulls") and enjoy a progressive dinner of traditional Mexican street fare, live music, sugar skull decorating, cultural presentations, and much, much more!
Tickets
Adults Only Event, 21+, IDs required
Noche de las Calaveras is now over. Thanks for your support!

Deep Mexico Pico w/ Fresh Tortilla Chips
Tamale Bites in a cup
Chili Lime Elote (Mexican Street Corn)
Street Tacos
Mole and Rice with Calabacitas
Churros with Chili Chocolate dipping sauce and Pan de Muertos
Surprise Bar Snacks
Agua Fresca, Champurrado, & Atole
Menu includes several vegetarian, vegan, and gluten free options.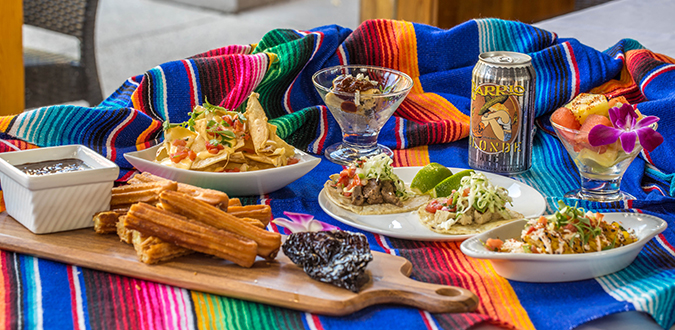 Tequila Tasting
$15 per person additional
7:30pm in the Ocotillo Café
Agave spirits aficionados won't want to miss a special guided tasting with tequila expert, Aaron Defeo of Casino del Sol. Sample fine tequilas with your official Noche de las Calaveras commemorative glass, and enjoy creative Baja snacks by Chef Weston. Capacity is limited, so please preorder your tickets!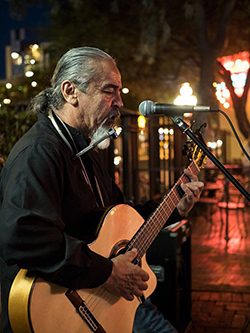 Live Music by Salvador Duran
"Mexican Gypsy Troubadour" Salvador Duran was born in the mining town of Cananea in Sonora, Mexico. He is a soulful musician and visual artist, who has performed with Calexico, Sergio Mendoza, and Iron & Wine. With his acoustic guitar, harmonica, and signature stomp box, he has been entertaining and inspiring audiences in Tucson for over 15 years.
Cultural Presentations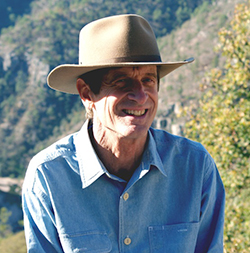 Day of the Dead in Deep History
6:30 p.m. in the Warden Oasis Theater
David Yetman has been a research social scientist at the Southwest Center of the University of Arizona since 1992, specializing in peoples and ecology of northwest Mexico and the southwestern United States. He is nearly a native of the Sonoran Desert. Yetman has a Ph.D. in philosophy from the University of Arizona and is author of numerous books and articles, including Sonora, an intimate geography (University of New Mexico Press), Colonial conflict: Indians, priests and settlers in Colonial Sonora (University of New Mexico Press), and The great cacti: ethnobotany and biogeography of columnar cacti (University of Arizona Press). Yetman is host and co-producer of the PBS travel/adventure series In the Americas with David Yetman. His current projects include Natural landmarks of the Southwest, and The saguaro cactus: a natural history. A trail in the Tucson Mountains bears his name.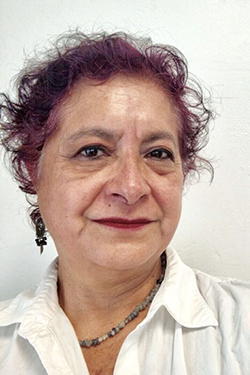 Essence of Day of the Dead
8:30 p.m. in the Warden Oasis Theater
Graciela B. Robinson was born in Morelia, Michoacan, Mexico and currently lives in Arizona. Her educational background includes Ethnology at the National School of Anthropology and History of Mexico, Pedagogy for Teaching French as Second Language, Mark Bloch Institute of Interpreters and Translators in Strasburg, France and has completed the Leadership on Environment and Sustainable Development C-7 Fellowship Program in Mexico. Ms. Robinson has also received her B.A. in Latin American Studies, majoring in Mexican American Studies, minoring in Anthropology and has her M.A. in Information Resources and Library Science from the University of Arizona. She has worked for the Tohono O'odham Nation as Cultural Resources Liaison, focusing on issues affecting the O'odham in Mexico community, such as traditional knowledge, environment and cultural preservation. She has also extensively traveled throughout Mexico as consultant for special projects and has participated in numerous international conferences on traditional knowledge, culture, environment, education, sustainability, human rights, science, and border issues. Currently, she volunteers for Native American tribes in Southern Arizona and Indigenous peoples in Mexico.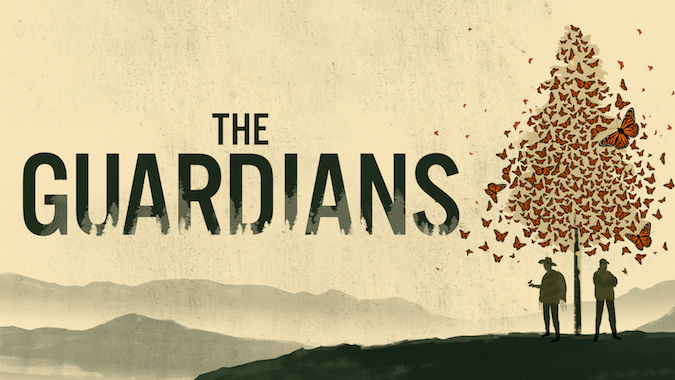 Each presentation will be followed by a special sneak peek trailer of the forthcoming documentary film "The Guardians", a poetic story of an indigenous Mexican community and the threatened monarch butterflies with whom they share a forest.
Additional Activities
Day of the Dead Altar dedicated to the Monarch butterfly
"Sugar" Skull decorating with local artist, Johanna Martinez
Explore the newly renovated Agave Garden
Photo booth by Bash Box Photobooths & Bus
Chiminea by Arkane Arts
Animal Enrichment & Docent Interpretations
Stingray Touch (additional fee applies)
Celestial Wonders — Night Sky Viewing