Open 'til 9:00 p.m.
Saturday nights in August 2021
The Desert Museum is lovely during the day, but it's even cooler after dark! Join us Saturday nights in August until 9:00 p.m. to beat the heat while learning something neat! The desert comes alive at night as nocturnal animals awake. Bats perform aerial acrobatics in pursuit of dinner, beavers splash around in their pond, and scorpions glow green under black light. Watch an incredible sunset turn into dark skies sprinkled with stars. Make sure to bring your flashlight and explore, grab a local beer and wander, and spend time with our stingrays and other creatures of the night.
The Desert Museum experience will look a little different during this time! We value the health and safety of our guests, staff, and animals. Because of this, we have made modifications to the Desert Museum experience following public guidance and health recommendations. Please be sure to review our Know Before You Go page before your visit.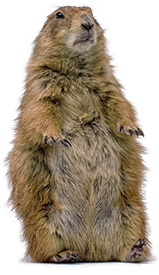 PRO TIP
Want to make your August nighttime experience even more fun? Add a cider, beer, or wine tasting! Join local vendors (Bawker Bawker Cider House, Crooked Tooth Brewing Co., and Flying Leap Vineyards & Distillery,) as they tell you the ins and outs of how their beer/cider/wine is made. Not only will you enjoy special stories, you will also taste six 4 oz. samples of their finest brews/ciders or three 2 oz. samples of their finest wines. Tastings will last approximately 45 minutes to an hour. Different dates = different vendors.
August 28 is Teacher Appreciation Night!