Agave Heritage Festival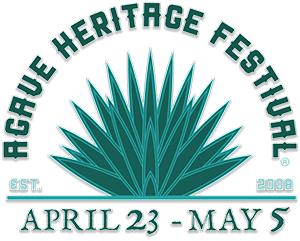 This year, the Desert Museum is participating in the Festival downtown by offering the following programs:
Magueyes y Mezcales of the Sonoran Desert — A Hands-on Approach to the Revival of Agave Heritage in the Tucson Basin (1 hour program led by Jesus Garcia)

For centuries many types of agaves have been used by the peoples of the Americas. In southern Mexico they call it "El Árbol de las Maravillas," the Tree of Wonders. In this presentation we will cover the basics of agave uses, from food, fiber, and fermented drinks, to fashion and fabulous spirits! Mezcal, Tequila, Raicilla, Bacanora, Sotol? Which is which?

The multiple uses of agave in the Sonoran Desert are no exception. Starting with a personal perspective, we will explore the history and importance of agaves in Sonora and Arizona. This will also serve as an introduction to the revival of agave use and its heritage in the Tucson area. How does the Sonoran Desert measure up with Jalisco and Oaxaca, the major producers of Mezcal in Mexico?

Agave Plant Sale — Transform your Garden! — Jason Wiley, ASDM Horticulturist

We will have unusual and hard to find agave plants for sale and be available to answer questions about the proper care requirements for each species. Learn how to create a beautiful succulent garden for your patio and receive landscape inspiration on how to utilize agaves as a statement in your backyard. Drought tolerant, bold colors and textures lend to creating a colorful palette to enliven your landscape.