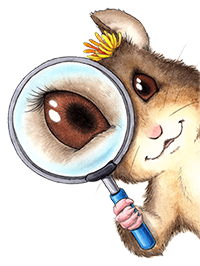 Packrat Programs
During Packrat Programs, kids enjoy a ~30 minute activity led by our Education staff followed by exclusive playtime before we open the playhouse to the public! Developmentally appropriate activities focus on science, language, exercise, and socialization through hands-on activities and play.
Please note: Infants and 1 year olds can accompany their parents and will not be charged.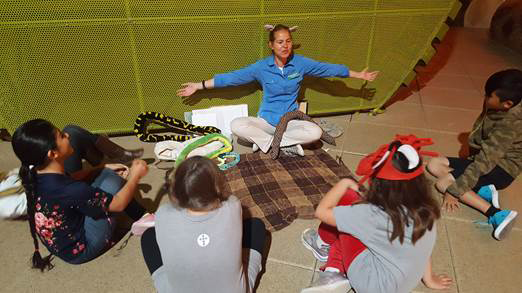 ---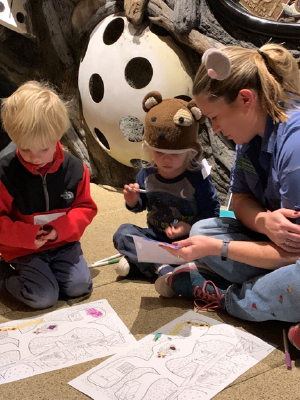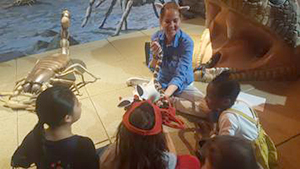 Preschool Programs: 2-6 Year Olds
Get to know the desert and its animals through art, science, music, and stories! Each program includes developmentally appropriate activities, a craft project, and a live animal encounter. Check out the schedule below to register. If space is available, you may also pay for a program day-of at the Front Ticket Window.
Age: 2-6 Years Old
(At least one adult chaperone is required and is included in the program price.)
Price: $10 Members; $12 Non-Members
When: Every 1st Friday of the month; 9 a.m. to 10:00 a.m.
Have you ever wondered what it is like to be a bat!? Discover where these magnificent mammals make their homes, how they fly, what they eat for dinner, and the bright colors of their fur (not all are black!) Learn how bats are our friends by helping us grow yummy fruit, by eating pesky bugs that bug us, and by encouraging us to appreciate the diversity of nature! The program will include a variety of batty activities, an encounter with a live desert animal, and a mini take-home coloring book all about bats!

P.S. Did you know the Sonoran Desert is home to 70 species of batty friends?!

P.S.S Did you know you can symbolically adopt a bat through our museum?
Please note: Program costs do not include admission to the museum.
---