Mineral Madness

Family Events and Mineral Sale
Saturday & Sunday
January 18 & 19, 2014
Whether you're an amateur rock hound, novice or serious collector, the Desert Museum's annual Mineral Madness event is a chance to learn something new and discover new treasures.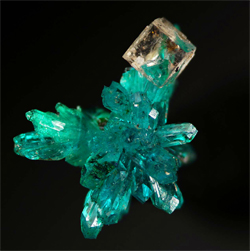 During this event, thousands of specimens will be on display and for sale! For seasoned collectors, you're likely to find some new specimens that would be great additions to your collections. While you're at the Museum, don't miss the Museum's Earth Sciences Center housing one of the world's most comprehensive regional mineral collections!
This event is a great place to start a collection with expert staff and docents to guide you. For those interested in starting a collection, many specimens will cost as little as 50 cents.
There will be activity stations for families and children all around the museum grounds where visitors can experience the amazing world of minerals. Did you know that some minerals give you double vision and others act like a TV screen? Did you know that birds eat clay minerals and that you eat minerals too? Want to try your hand at painting with minerals?
At each station, children can collect a free rock or mineral specimen in their own egg-carton collection box. (Children should bring their own egg-carton if possible but some will be provided by the Museum while supplies last.)

Mineral Sale:
9 a.m. to 4 p.m. both days (Baldwin Education Building)
Collector's treasures — specimens from Arizona, Mexico and all over the world;
Start a collection — many specimens under $1;
Spruce up the yard with yard rocks — no watering!
Fossils, Gemstones & Jewelry Demonstrations
Family Mineral Activity Stations:
10 a.m. to 4 p.m. both days
Finding Fossils
Ride-Through-The-Rock-Cycle
Discover Micro-Minerals
Special Properties of Minerals
Minerals in My Chocolate
Mineral Wheel of Fortune
Meteorites
Origami Crystal Folding
Visit each station to complete your free egg-carton collection!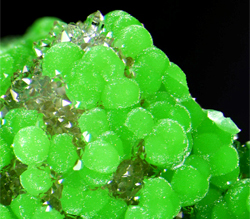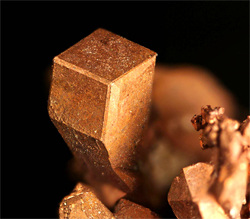 All photos by Ron Gibbs