Cool Summer Nights - Open till 10:00 p.m. Saturday
Late May - Early September
Check back soon for details of the 2019 Cool Summr Nights program!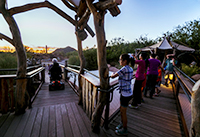 Photo credit: Arizona Daily Star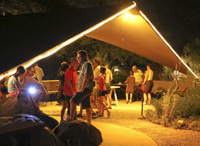 Photo credit: Rhonda Spencer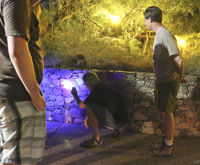 Photo credit: Rhonda Spencer
Beat the Arizona heat and enjoy a family-friendly outing during our popular Cool Summer Nights. So what makes these Saturday evenings so enchanting? The stunning sunsets, skies speckled with stars, night-blooming plants, and animals reappearing from their daytime naps.
The desert comes alive at night as nocturnal animals awake. Bats perform aerial acrobatics in pursuit of dinner, beavers splash around in their pond, and scorpions glow green under black light. Bring your flashlight and explore, experience a live animal encounter, or participate in special nightly activities. See the schedule below for weekly themes and activities.
Pro tip? Arrive early for the best parking!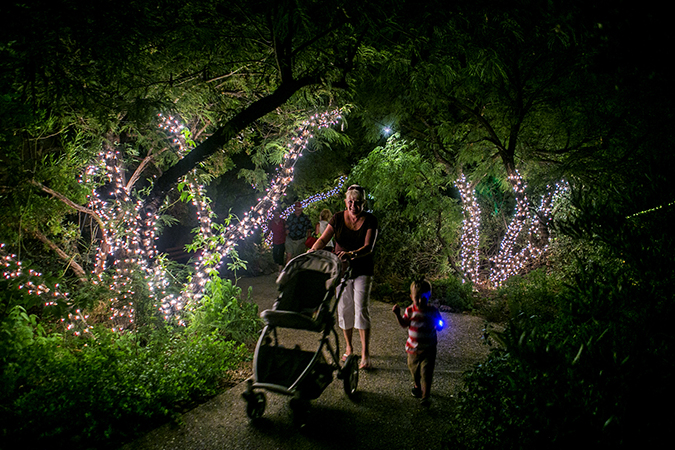 Photo credit: Arizona Daily Star
---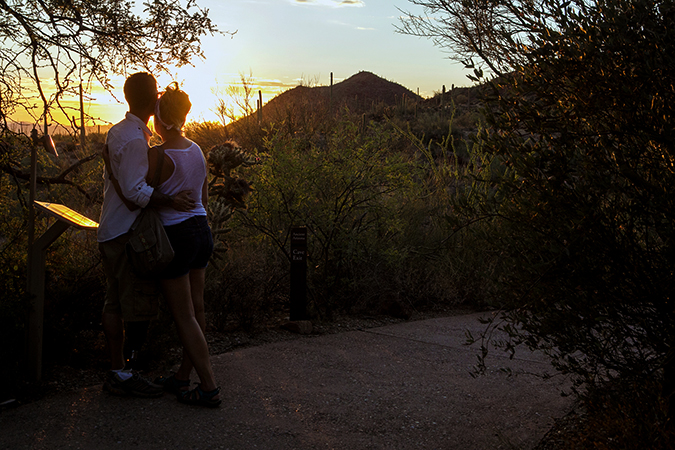 Photo credit: Arizona Daily Star