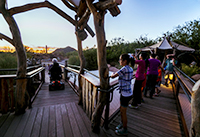 Photo credit: Arizona Daily Star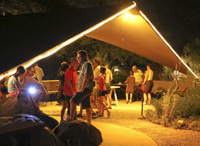 Photo credit: Rhonda Spencer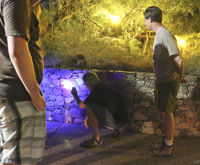 Photo credit: Rhonda Spencer
Beat the Arizona heat and enjoy a family-friendly outing during our popular Cool Summer Nights. So what makes these Saturday evenings so enchanting? The stunning sunsets, skies speckled with stars, night-blooming plants, and animals reappearing from their daytime naps.
The desert comes alive at night as nocturnal animals awake. Bats perform aerial acrobatics in pursuit of dinner, beavers splash around in their pond, and scorpions glow green under black light. Bring your flashlight and explore, experience a live animal encounter, or participate in special nightly activities. See the schedule below for weekly themes and activities.
Packrat Playhouse
Packrat Playhouse has been popular on Cool Summer Nights! Sign up in advance for a guaranteed 30-minute play time ($5/person) or come to the Playhouse during the evening to get your name on the list (subject to availability)!
Pro tip? Arrive early for the best parking!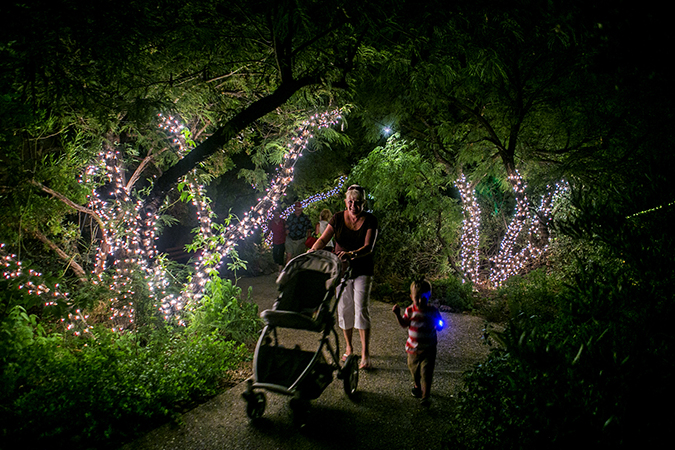 Photo credit: Arizona Daily Star
Weekly Themes & Activity Schedule
Activity schedules subject to change — check back often for the latest updates!
(See previous Saturday schedules)
August 18 — Creatures of the Night
The desert is the place to be for lively nightlife! Bats, owls, and kangaroo rats are just a few of the animals that awaken as the sun sets. Explore their world and learn a little more about life after dark.
---
August 25 — Creatures of the Night / Teacher Appreciation Night
We know that teachers go above and beyond every day to ensure the best future for our children and our environment. We are fortunate to have dedicated teachers, like you, in our community. Please join us at Teacher Appreciation Night, and help us celebrate you! Special thanks to our Featured Sponsor, Desert Diamond Casinos and Entertainment and Contributing Sponsor, Tucson Electric Power.
The Desert Museum is a wonderful place to bone up on biology, rock out with geology, and take off with astronomy! Spend time with our animated animals and enjoy conversations with other educators underneath a stunning sunset.
Teachers will receive free admission and 10% off in our gift shops with a teacher ID*. Desert Museum staff and other community education programs will showcase 2018-19 offerings. Plus, books and posters from the Desert Museum's backlist will be available free to teachers! No pre-registration is necessary.
*If your school does not issue ID badges, please bring a letter on school letterhead from your principal or other administrator stating that you are a teacher.
---
September 1 — ASDM Birthday
---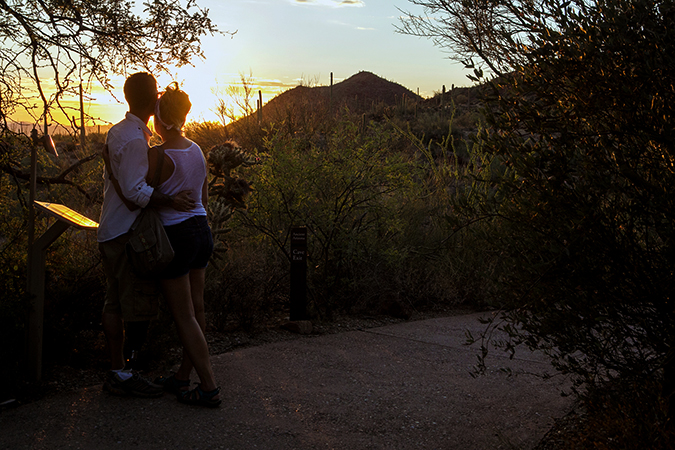 Photo credit: Arizona Daily Star