Join us for our brand new Avian Adventures program! Your adventure begins with the exclusive opportunity to meet special birds that are not currently flying in our popular Raptor Free Flight program. The best part? You'll have a bird fly to your glove for a special photo opportunity! You will also be given VIP access to interact and ask questions with our Raptor Free Flight trainers in an intimate setting! Your purchase helps support the Desert Museum's operations and important efforts.
$125 per person
Reservations required
Start time: 1:00 p.m. Tuesdays, Thursdays, Saturdays and Sundays
Allow 15 minutes to walk to location
Things You Should Know:
Museum admission is not included
Program is for people 8+ years
Maximum of 6 people per session
Up to 1 hour of fun
We require that you wear closed toed shoes for your safety. There will be some walking on desert terrain.
We encourage you to bring your own reusable water bottle! In accordance with Pima County public health regulations, traditional water fountains must be eliminated unless touchless. We have touchless water bottle refill stations around grounds that can be used. Bottled and canned water is also available for purchase!
For the safety of our birds and the comfort of our guests, the program may be moved indoors if we are experiencing inclement weather.
You are more than welcome to photograph your adventure!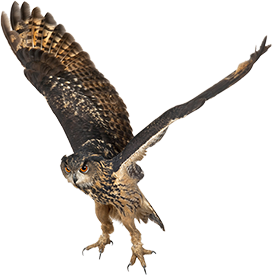 PRO TIP
Did you know avian is another fun word for bird? Now you can impress your friends!