Members' Events and Information
Upcoming Members' Events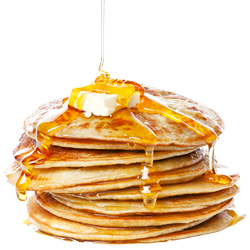 Pancake Breakfast Celebrating the Museum's 62nd birthday!

Sunday, August 31, 2014
8:00 - 11:00 pa.m.

Full details and online tickets
Member Discounts
All current Members are eligible for the following discounts
Oasis concert tickets
Advance ticket offers and special events

Education and Art Institute classes, workshops, & fieldtrips (10%)
ASDM Press books purchased on the Museum's website (10%)
Restaurant purchases (10%)
Fall Plant Sale purchases (10%)
Seasonal discounts in the Museum Gift Shops
Sign Up to Receive all Membership Communications by Email
To receive all event information, membership renewals, and ASDM News by email, use this form.
New Membership Policy
All Members will be asked to present a photo ID when presenting a membership card for Museum entrance.
Need a new membership card?
Replacement cards are $3.00 each To purchase a new membership card, please fill out the following:
Note: There is a maximum limit of two replacement cards per membership.
Sign Up for our Email News and E-Blasts!
ASDM Newsletters
Need Assistance?
Call the Member & Donor Services office
Monday — Friday from 8 a.m. — 4:30 p.m. at 883-1380 x 123 or 125
The membership office is closed on major holidays
Before you call check out some Frequently Asked Questions and Answers!