Colors of the Desert: Studio Lab
July 13-17, 2020
9:00 a.m. to 3:00 p.m.
Entering Grades 7-8 in the Fall 2020
Instructors: Amy Orchard, Tracie Beuden, Perrin Teal Sullivan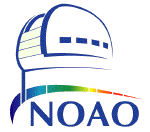 in partnership with the
National Optical Astronomy Observatory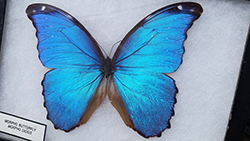 Explore the colors of nature through art and science! Learn why flowers have the colors they do, how bees see, and make original art using chemistry and optics. This camp is a combination art studio and science lab, where microscopes and paintbrushes work side by side as we investigate and create a colorful world.
Participants will draw, create an animation, observe birds and insects, explore UV light, mess around with pigments, and use scientific tools such as microscopes. They will learn about foundational approaches in art and science, as well as how color is produced in objects such as feathers and butterfly wings. The final day will include a showcase of the students work for family and friends.
$250 Non-members
$225 Members
Questions? Contact Amy Orchard at 520-883-3083 or aorchard@desertmuseum.org
About the Instructors: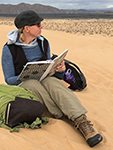 Amy Orchard has been an environmental educator since 1992. She has worked at Arches National Park as an interpretive ranger, at numerous river companies throughout the western US as a river guide and as an Education Specialist at the Desert Museum since 2000. Amy also is a registered yoga instructor (RYT 200) and loves teaching all ages and all levels of yoga. She enjoys her position at the museum working with the Junior Docent program since 2000 as well as the being the lead coordinator and instructor for the Earth Camp programs since 2005. Amy's own two daughters are now on big adventures of their own, so she looks forward to spending lots of time with other youth. Amy is a certified Wilderness First Responder (many steps above basic first aid certification) and is current in CPR certification. Besides teaching and practicing yoga and working with teens, she enjoys riding her bike over Gates Pass, backpacking with her husband, star gazing and listening to the breeze move through the spines of a saguaro.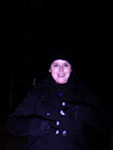 Tracie Beuden has a lifelong love of astronomy and the night sky. She has been working in education outreach for both the general public and K-12 schools for the past 11 years. Over the years she has had the privilege of working alongside teachers to help build and present STEM curriculum in the classroom as well as for science camps throughout southern Arizona. She spent six years as a docent for Eastern Arizona College Discovery Park Campus and MGIO, home of the Large Binocular Telescope. She currently presents at Mt. Lemmon SkyCenter during the nightly star gazing program and volunteers for NOAO's Project ASTRO as an astronomer partner. She is a new 2019 Solar System Ambassador, working as a volunteer for NASA and JPL. Her favorite night sky object is the Pleiades, an open cluster of stars that is envisioned as a group of sisters across many cultures and in their respective mythologies. She has an affinity for cats and hopes to one day study space rainbows!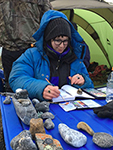 Perrin Teal Sullivan is an artist and educator who has been designing and teaching STEAM programs for over a decade, sharing her love of the natural world with students and teachers through an integrated art and science approach. Born in the Pacific Northwest, she grew up exploring the lush density of life in the temperate rainforests between the Cascade Mountains and the Pacific Ocean. As a student at the Rhode Island School of Design she fell in love with the Nature Lab, an extensive collection of plant and animal specimens made available to students for in-depth study of the forms and functions honed by the natural world. Later, she moved to Alaska to work with a large herd of musk ox, one of the few remaining species of megafauna that roamed the grassy steppes of the far north during the last ice age. Fascinated by the scale of the northern wilderness, and curious about the history and rapid changes of the Arctic, she remained in Alaska and began exploring the minerals of the region through a ceramics practice, earning a Masters degree in Fine Arts from the University of Alaska Fairbanks. She is currently based at a marine station working with cephalopods, learning about these incredible creatures and their amazing color-changing capacities. She has taught art and STEAM programs to learners of all ages, with a focus on fostering curiosity and facilitating self-directed inquiry. She is thrilled to lead the Colors of the Desert StudioLab at the Desert Museum, surrounded by the colors, forms and phenomena of life in the Sonoran Desert.