Current Projects - Research and Conservation
In 2018 the Desert Museum took a major step along the path to environmental sustainability. The Museum now receives a significant portion of its energy needs from the Sun – about 13% of its annual demand, and as much as 30% of its power draw on a warm sunny day. Added to other efforts to reduce its consumption of materials and energy, the Museum is continually trying to lower its negative impacts on the environment.
Read more...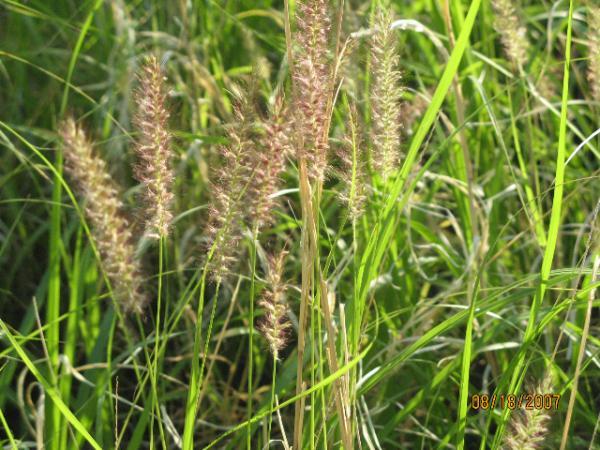 Rapid spread of buffelgrass (Pennisetum ciliare) and the conversion of fire-resistant desert to flammable grassland rivals climate change and drought as our region's most pressing environmental issue. Fires that kill native plants and damage wildlife habitat create even more space for buffelgrass, which not only survives the fire but thrives on fire. In the absence of fire, buffelgrass outcompetes native plants for space, sunlight, moisture, and nutrients, threatening the long-term persistence of individual plant and animal species, as well as entire natural communities within southern Arizona. Buffelgrass also poses a threat to our quality of life and regional economy. Ecotourism is a cornerstone of the economy of southern Arizona, and the saguaro is the symbol of our community. Without continued effort to control this grass, the saguaros we see today in the Tucson Mountains and the Catalina foothills will likely be the last saguaros to stand in these landscapes.
Read more...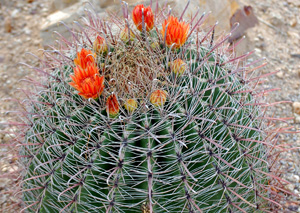 For over two decades, biologists have been concerned about declines in pollinator populations worldwide. Current ASDM pollinator conservation efforts focus on monarch butterflies and native bees in the Sonoran Desert. The monarch butterfly migration is one of the natural wonders of the world, yet has been listed as a threatened phenomenon by the International Union for Conservation of Nature. ASDM works with regional partners to better understand and conserve monarchs that pass through the Sonoran Desert. The Museum also manages a community science project (Pollinator Hotspots) to help understand the health of native bee populations regionally.
Read more...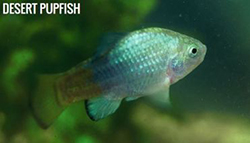 The Arizona-Sonora Desert Museum is working with Organ Pipe Cactus National Monument and the Pinacate Biosphere Reserve in Sonora, Mexico to support the implementation of both in situ and ex situ conservation actions related to the Quitobaquito pupfish and Sonoyta mud turtle, provide for public education, and forge partnerships between sister parks and non-governmental institutions. Actions include research and monitoring of these species, surveys of invasive species, establishment and enhancement of off-site facilities for maintaining assurance populations, public education and outreach. Target habitats include Quitobaquito Springs in Organ Pipe Cactus National Monument, Arizona and the Rio Sonoyta in the Pinacate Biosphere Reserve, Mexico.
Read more...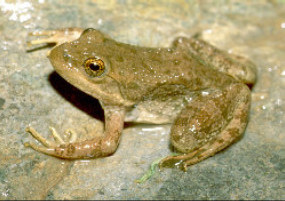 Springs, streams and rivers in the Sonoran Desert have all been declining in recent years due to a decade-long drought, and diversion of water for human needs. The Museum works with partners to hold, breed and supplement the populations of these species in the wild.
Read more...
The Earth Camp connects underserved high school students to the diverse Sonoran desert ecosystem, provides skills in restoration techniques, and builds outdoor leadership experiences – all on the Coronado National Forest. Earth Camp partners include the Coronado National Forest, the National Forest Foundation, Pima County, Sunnyside School District, and the Arizona Conservation Corps.
Read more...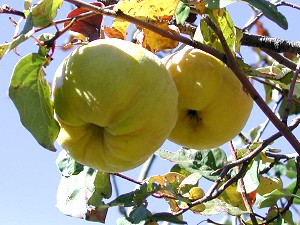 During the colonial period, Spanish settlers introduced new foods to Sonoran Desert gardens, including pomegranates, figs, pears, peaches and quinces. The Kino Heritage Fruit Trees project is working to restore these trees to historical orchards, and bring their diversity and quality to people in the region today.
Read more...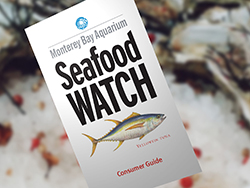 The mission of the Desert Museum's Sustainable Seafood Program is to help consumers understand and recognize unsustainable and environmentally destructive seafood harvesting, and to encourage people to purchase sustainable seafoods in restaurants and markets, with a special focus on seafoods from the Gulf of California (Sea of Cortez). The Desert Museum has partnered with the Monterey Bay Aquarium to research and produce a Gulf of California (Southwest) Seafood Watch Guide.
Read more...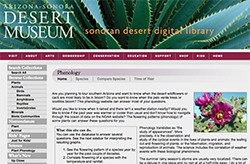 One of the most significant impacts of climate change is likely to be changes in the timing of events in the life cycle of plants and animals, known as phenology. At the Arizona-Sonora Desert Museum, we're tracking phenological shifts in plants on our grounds and nearby, evaluating whether and how much different groups of plants have altered their phenologies over the past 40 years.
Read more...