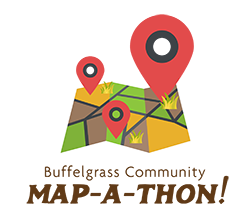 Save Our Saguaros
We want you to go out and map buffelgrass where you live, work, and play, anywhere you find it! We are have prizes!! For more information, or to sign up, visit this link.
Buffelgrass is an invasive grass that threatens the iconic Saguaro cactus. In our Sonoran Desert ecosystem, there are many open spaces, but buffelgrass fills in all that space, creating a continuous flammable carpet. Most of our native plants are not adapted to fire. In contrast, buffelgrass thrives on fire. This is one of the major dangers of buffelgrass. If a fire occurs in an uninvaded desert setting, it burns out quickly, but if fire starts in a buffelgrass-invaded desert, it will spread rapidly as far as this fire-loving grass will carry it. Buffelgrass fueled fires can convert a rich desert ecosystem into a barren buffelgrass grassland almost overnight.
Did you know that buffelgrass also grows in the city? Buffelgrass grows in both wild and urban environments, as well as the areas in between. It poses a threat to the native plants and animals in the desert, but also to our homes, pets and loved ones.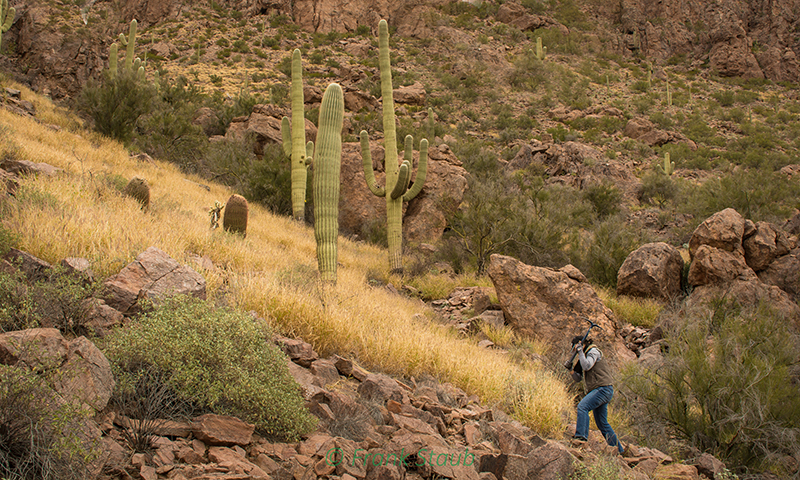 When something is important enough, you do it even if the odds are not in your favor —Elon Musk
Photo: Frank Staub
What is buffelgrass? Why should I care?
The rapid spread of buffelgrass through the Sonoran Desert rivals climate change and water scarcity as our region's most pressing environmental issue. Buffelgrass is one of many plants that were brought here from other parts of the world. Lacking the insects, diseases, and other organisms that helped keep them in check back home, some have spread like wildfire, much to the detriment of our native plants and animals.
Buffelgrass is the worst of these invasive plants because it is not only invading our desert, but transforming our formerly fire-proof desert into a fire-prone grassland. It creates a heavy, continuous layer of fuel that can result in fast-moving, damaging wildfires. These fires kill native plants, whereas buffelgrass thrives on fire. Thus a buffelgrass fire transforms our biologically rich desert into depauperate grassland literally overnight. Yet even in the absence of fire this transformation proceeds, just at a slower pace, as buffelgrass outcompetes native plants for space, water and nutrients. The fight to control buffelgrass is the fight to save an ecosystem and some of the most magnificent stands of saguaros in the world.
So what can you do to help?