Fuel your adventure with these meal options from Rojo Hospitality, the Museum's exclusive food & beverage provider. To make arrangements, please contact Courtney Macias at courtney.macias@rojohospitality.com once you party is confirmed. Your order must be placed a minimum of 2 weeks in advance. Pricing reflects plates, napkins, and utensils provided by party host (for maximum personalization!). Upcharge applies if requested from Rojo Hospitality. With the exception of a decorated cake from a licensed bakery, no outside food or drink may be brought into the Museum.
Package #1: Grill Out

$7 per person
Hotdogs & Hamburgers
All the fixin's (ketchup, mustard, mayo, lettuce, tomato, onion, pickle)
Assorted Poore Bros kettle-cooked potato chips

Package #2: Pizza Party

$7 per person
Hand-tossed pizzas (mix & match cheese, pepperoni, and/or veggie)
Large Caesar salad

Package #3: Snack Bar

$5 per person
Assorted granola bars, fruit cups, and cinnamon churros

Additional Drink Options

Pitchers of soda (Pepsi, Diet Pepsi, and/or Mist Twist) — $5 each
Fresh-brewed iced tea — $30 per gallon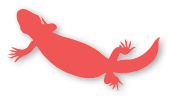 Ready to book your party?