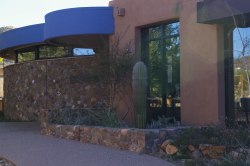 Follow posted signs to the
Baldwin Education Building
Exhibitions and Special Events
In the Baldwin Education Building
The Baldwin Education Building is generally open Monday through Friday from 9:00 am to 4:00 pm and by appointment. Weekend and holiday hours vary. Please call 520-883-3024 to check gallery hours for the day you plan to visit.
See also our Ironwood Gallery Exhibits
Lucinda Larson, Agave, 2012
ASDM's Art Institute Annual Student Exhibition

March 12 - April 10, 2016
Opening Reception and Certificate Graduation: Saturday, March 12, 2016, 3:00 - 5:00 p.m.
Call for Entries
Printable PDF
Online entry form